Register Now
Please feel free to leave a question in the chat and a Coventry Building Society representative will be in touch.
Coventry Building Society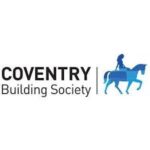 Coventry Building Society
The Coventry Building Society is a building society based in Coventry, England. It is the second largest in the United Kingdom with total assets of more than £46 billion at 31 December 2018. It is a member of the Building Societies Association. The society has 1.5m saver-members and a further 350,000 borrower-members.
Many of us volunteer as Reading and Number Partners for local primary school pupils. We bring numbers to life with 'Fun with numbers' sessions and help children understand about budgeting with lessons all about money.
We play an active role in our local communities through our work with schools, charities and community groups. And we have lots of fun doing it.