Register Now
Please feel free to leave a question in the chat and a Create Education representative will be in touch.
CREATE Education
CREATE Education
CREATE Education are committed to supporting teachers, schools, educational institutions, outreach and community programmes to easily use and embed 3D printing and technologies for STEAM in education effectively.
We equip educators with the tools, resources and support they need to empower students to become creative innovators and develop the needed skills to adapt and thrive in their future careers.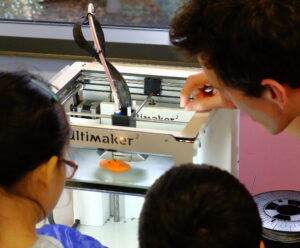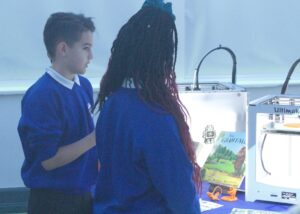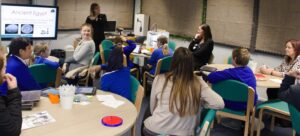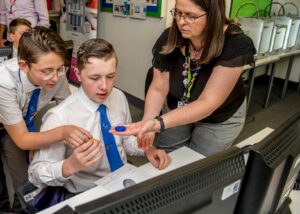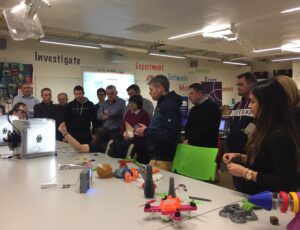 How we support schools and other education organisations:
Free Loan Scheme
You can borrow a 3D Printer, 3D Scanner or Vacuum Former and any necessary consumables on loan for a period of up to 4 weeks to run a project.
Education Resources
We provide many free downloadable education resources to help you to deliver 3D printing projects.
3D Printing in Education Guides
CDP & Workshops
Upskill staff and students with our range of face-to-face and remote CPD options and STEAM workshops.
Technology
Purchase 3D printers, 3D scanners and other STEAM technology from CREATE Education, and receive free remote setup training and free lifetime technical support.
Live Jobs
Customer Service Adviser - Pelican Business Services

15:00 19/01/2021

Pelican Business Services is based just south of Bristol and provides award-winning customer service on behalf of Wessex and Bristol Water, employing 350 people. We deal with almost one million calls, emails and live chats every year so it's safe to say we are popular! The type of contact we handle ranges from customers moving home, changing personal details or querying their bills. We also offer a range of additional services to support our more vulnerable customers. Our focus is creating a memorable experience for all the right reasons and ensuring we deliver great service.

The role:

Our inbound contact centre is the heart of our business and the first point of contact for many of our customers, so you will be responsible for delivering a first-class experience. Our department is an exhilarating and fast paced environment where you will be answering an average of 50-60 calls a day. Initially your focus will be our inbound telephone contacts but at Pelican we strive to create multiskilled experts that can communicate with our customers on many channels such as emails and live chat. Our full-time roles can be 37 or 40 hours – it's your choice. You will be working a rolling shift pattern between our opening hours of 8am and 8pm Monday to Friday, 8am to 2pm on Saturdays (no bank holiday working here!).

Are you interested in this role? If you are then click here and apply now!

Workforce Development Specialist at Network Rail

14:43 19/01/2021

Our ambition to be responsive to passengers and freight users, drives us every day and we're empowered to do the right thing for those who use the rail network. We actively challenge unsafe practices and take responsibility for addressing risks, resolving issues and protecting safety and wellbeing.

Measurably improve the proficiency and focus of Network Rail's workforce through inspirational, value for money delivery of technical, safety & vocational training interventions, when & where needed, in accordance with the annual training plan, adjusted for the needs of the relevant business function. Support the design and development of NR training programmes.

You will be training Apprentices, developing and training the staff of tomorrow. Network Rail has 1000 live apprentices located across the entire Network who collectively will undertake residential training throughout their apprenticeship journey to complete the scheme. If are looking for a rewarding job that offers strong job satisfaction – this is the role for you!

Some of the key responsibilities are:

 Provide an exemplary level of learner-focused customer service to delegates, enhancing their enjoyment, motivation to learn, and value gained from the whole training experience.
 Continuously develop one's own technical proficiency (including relevant in-date regulated competencies), knowledge and adult education capability. Confidently and actively demonstrate that capability in order to earn justified and obvious credibility amongst the delegate population.
 Continuously develop and improve the training material, assessment material, aids and equipment.  Positively contribute to Content Review Groups and Skills Forums. Maintain the currency of all local training documentation and visual aids.
As a Network Rail Manager, always actively support, promote and enforce company processes, initiatives, messages, policies, whilst actively demonstrating managerial behaviours and values.

If this role sounds like the role for you then click here now!

Holiday Home Sales Consultant

13:00 19/01/2021

Verdant Leisure own and operate holiday parks in some of the UK's most picturesque spots across Scotland and the North of England. Each of our parks are unique with plenty to offer, whether its beach-side or countryside, self-catering holidays or holiday home ownership, entertainment in our bars and restaurants or a relaxing swim in our pools.

As a Sales Consultant you are responsible for ensuring that our current and prospective owners get the dream holiday home they are looking for. You will take customers on tours around the park, showing off the excellent facilities, letting them know about the local sites and above all understanding what they want out of a holiday home so you can recommend the best options. Our customers choose to join us because we are open and transparent about costs and expectations. We don't pressure, or hard sell. After all, our beautiful locations sell themselves!

Identify caravan and lodge sales opportunities with new and existing owners and holiday guests
Promote the benefits of holiday home ownership on a Verdant park to all visitors
Adhere to sales processes for presenting the full and clear facts to customers, presenting site fees and associated costs clearly and ensuring the customer is fully informed to make a decision
Ensure that customers and guests receive an efficient, friendly, consistent and personalised service
Ensure that all sales administration, invoices etc. are kept up to date
Attend caravan shows as required and appropriate throughout the year

Toyota Motor Vehicle Service & Maintenance Technician - Apprenticeship

11:00 19/01/2021

The Automotive Retail Industry provides employment for over half a million employees who work for approximately 70,000 employers. It is a major contributor to the UK economy. In a large dealership the Technician will typically report to the Workshop Controller, who in turn reports to the Aftersales Manager and liaises with the Service Reception. In smaller garages the Technician will report directly to the owner or Garage Manager.

The program duration is approximately 36 to 42 months and includes 24 weeks of block release training spread over 3 years.  This is conducted at the purpose-built Toyota Training Academy at Burnaston, Derbyshire.  In your first year, you will complete a 2-week induction block followed by a further 2, 1-week training blocks and 1, 2-week training block spread throughout the year.  In your second year, you will have a further 3, 2-week training blocks and 2, 1-week training blocks spread throughout the year with a further 4, 2-week training blocks and 2, 1-week training blocks in the third year.

Upon successful completion of the qualification, you will also achieve the;

Toyota TEAM21* – Technician Licence (technical education for automotive mastery in the twenty first century)

If you are interested in this apprenticeship, click here now!

Site Manager - Willmott Dixon

09:00 19/01/2021

We are now looking to recruit an experienced Build Manager to join our growing team in the Midlands based from our Central Birmingham office at Two Snow Hill and the project workload in the surrounding area. Candidates will align themselves with our commitment to customer service, quality and our culture.

Key responsibilities include:

The ability to maintain the highest standards of health, safety and environmental management.
Implementation of project strategies in order to achieve the company's sustainability objectives.
The ability to establish and maintain standards of quality on site and ensure delivery of a quality build in accordance with the project specifications and requirements.
Manage the client expectations and adopt a professional and considerate approach to maintain good working relations.
Implement the supply chain policy.
Management of community relations and ensuring appropriate site image is maintained to encourage repeat business.
The ability to produce and develop project programmes and control operations to achieve delivery of the project on time.
Elimination of waste and avoidance of non-recoverable costs and preliminaries losses.
Maintain continuous professional development to ensure appropriate technical awareness.

At Willmott Dixon we provide an inclusive and flexible working environment for people to thrive in and we are happy to support agile working wherever possible.

Do you see yourself working for Willmott Dixon? If you do click here and apply now!

Senior Stock Merchandiser Buying & Merchandising @ The Works

15:00 18/01/2021

Operating out of over 500 stores and an Ecommerce business that continues to grow you will join a fast moving and evolving Supply Chain team that is responsible for delivering the great experience we look to give our customers every day. Leading your own product area(s) it will be your responsibility, working cross functionally and with our product suppliers, to ensure we have the best availability and stock management possible.

This is a fast moving business and is continually looking to continue improve the way it operates.

Forward plan sales forecasts for specific product groups in terms of skus, units and value by PG and Sub PG in conjunction with Buyers.
To own and manage intake plans for specific product groups in line with budget expectations
To manage inventory to agreed stock budgets and within OTB and to agreed availability and stock turn KPI's
To develop, own and manage the right replen plans for specific planning groups within each Product Group in line with budget expectations.
Set allocation quantities for stores and communicate to allocation team

For more information about this role and how to apply, click here!

Customer Service Consultant - Skipton Building Society

13:00 18/01/2021

At Skipton Building Society, we're not just another financial services institution. We're a mutual organisation, which means we're owned by our members and place them at the heart of all we do. The same goes for our Customer Service Consultant. 

If you're brilliant with people, enthusiastic and proactive, this is your chance to progress your career and become one of the faces of Skipton. As a Customer Service Consultant, you'll talk to people about our wide range of financial products and services. By having an enquiring mind and really listening to our customers in person or on the phone, you'll help to identify the right products for them.

As a Customer Service Consultant, you can expect a structured, tailored development programme, to keep your knowledge up to date. And, in our regular training sessions, you'll be able to share advice and experience with your colleagues. It's everything you need to keep growing your skills and expertise with one of the largest building societies in the UK.

For more information about this role and how to apply click here!

Unqualified Nursery Nurse - Brinds Well Day Nursery

11:00 18/01/2021

We would like to welcome an Unqualified Nursery Nurse to our established and friendly nursery team Brinds Well Day Nursery in Orpington.

As an Unqualified Nursery Nurse you will earn £18,137-£18,345.60 per annum (£8.72-£8.82 per hour) working 40 hours per week.

You will work as part of a team to deliver high quality standards of care, promote partnerships with families and ensure every child thrives in a safe and secure environment. As a key person you will plan to meet children's individual needs following the EYFS framework and provide each child with a 'Sound Foundation' for life.

Our bespoke in house training programmes, and 2 inset days a year for whole team training, are designed to enhance your professional development and support career progression opportunities.

Successful applicants will need to provide 'right to work in the UK' documentation, undertake a DBS and provide a minimum of 2 satisfactory references prior to commencing employment.

Are you interested in the role as a Nursery Nurse?

If you are click here now!

Balfour Beatty Apprenticeships

09:00 18/01/2021

Our apprentices tackle puzzles like this every day. Join them and you'll be involved in some of the most complex and challenging work out there – earning while you learn, and finding answers that shape daily life.

We'll support you every step of the way. Your line manager, our development team, ex-apprentices – they'll all be there to help. And you'll join a regional network of apprentices, who'll share the whole experience with you.

Whether you're interested in a business, technical or construction career, you'll have the chance to shape your future at Balfour Beatty.

Whether you're interested in a business, technical or construction career, you'll have the chance to shape your future at Balfour Beatty.

Our apprenticeships include:

Civil and Mechanical Engineering
Quantity Surveying
Plant Maintenance
Electrician
Highways Maintenance
Construction Management
Digital Engineering

For more information and how to apply for this amazing opportunity with Balfour Beatty click here now!

Vehicle Technician at Halfords

15:00 15/01/2021

You're an experienced Fitter / Vehicle Technician / Car Mechanic. Join us and enjoy working with a national chain offering industry leading recognised training linked to your skills and experience.
You'll be paid a competitive salary, bonus, and will be able to progress your salary as you progress your career.
With experience in a professional workshop, you'll be confident in carrying out all aspects of vehicle maintenance, and alongside a good approach to customer service, will have:

• NVQ Level 2 or equivalent / time served experience
• A Full UK driving licence with no more than 9 points
You'll enjoy a discounted professional tools scheme, 25% colleague discount and access to a wide range of discounts on everyday goods, financial products and services.
With over 300 UK Autocentres we are one of the UK's leading MOT, car service, brakes, repairs and tyres specialists. Join us and be part of our success story in getting the nation safely back on the move.

Do you think you would fit this role?

If you do, click here now and apply!

Crew Member at Five Guys

13:00 15/01/2021

Right place. Right time. Right stuff. A career at Five Guys can help you discover what you're really made of.

As a team member you'll have the biggest impact on our customer service – always delivering Five Guys amazing hospitality. You'll be working all across the restaurant- explaining our choice of toppings, preparing a perfect patty, serving up our famously fresh fries, serving on the till, taking deliveries or even on the floor, which means it's very important position here in Five Guys – we want to be as famous for our service as we are for our burgers and fries.

Delivering the goods as part of the team means becoming an expert in each station across the restaurant – we'll support you with our earn as you learn scheme – making sure your enthusiasm is on show front and back of house, and helping your team when they need it – without being asked.

If you think this role at Five Guys is the role for you then click here now!

An exciting role as a Control Room Operators

12:00 15/01/2021

https://twitter.com/JCPinCheshire/status/1349793490633416712

Customs and Import Administrator - Buying & Merchandising

11:00 15/01/2021

Operating out of over 500 stores and an Ecommerce business that continues to grow you will join a fast moving and evolving Supply Chain team that is responsible for delivering the great experience we look to give our customers every day. Working with the Inbound freight team it it will be your job to ensure all product information is provided accurately and timely for processing the inbound goods and undertake key administrative tasks required for this part of the business.

This is a fast moving business and is continually looking to continue improve the way it operates.

Ensure all product information is provided for accurate classification of imported product to the business
Maintain accurate and up to date records for the various elements required for goods inbound
Assist with all administration within the Inbound team to ensure the smooth running of the department
Liaise with suppliers and key internal departments to ensure the flow of stock into the business in line with company expectations
Co-ordination of product information provided to freight forwarder to enable commodities classification
Checking customs/shipping documentation, resolving queries and ensuring records are accurate and up to date
Monitor and evolve customs procedures to ensure fit for purpose, compliant and ensure continuous improvement
Maintain records in line with requirements for HMRC and to accommodate internal audits

For more information about this fantastic role, click here!

Supervisor at Savers Health and Beauty

09:00 15/01/2021

We are looking for people to be Supervisor/Team Leader who have a positive can-do attitude, loves selling fantastic products and enjoys working as part of a team and leading when required. Your role at Savers will be all about ensuring the store gives exceptional customer service, encouraging the team to get their job done and exceed targets. You will also ensure that the store is fully stocked and maintained to a high level presentation at all times.

You will be involved in supporting the management team to achieve store targets. It is a great experience working in a fast-paced and fun environment that will prepare you for even bigger challenges. Savers Supervisors are extremely important to us, we recognise that you could be our Assistant Managers of tomorrow.

Person specification

To come on board as a Supervisor, do you:

Love exceeding targets
Love active selling on great deals
Love ensuring the shelves are always fully stocked
Love ensuring everything is clean, tidy and attractive
Love organising and getting things done with a team
Love supporting and developing others
Love being part of a family atmosphere

If sound this the role for you, click here to apply now!

Retail Assistant - Iceland

15:00 14/01/2021

At Iceland we like to do things differently. We are a fair and ethical retailer, who believe in investing in our people and making a difference.

We are now recruiting for a Retail Assistant to join our supportive Iceland family. As a Retail Assistant, you are at the heart of our operation and we are looking for individuals who share our energy and passion and will contribute to our ongoing success.

It's important for our colleagues to take pride in what they do, and we can offer a role that will allow you to use your own initiative, in a fun and engaging team environment. We work hard to build a strong team dynamic which supports our colleagues to deliver to the best of their ability in the challenging role of Retail Assistant.

Your role is to ensure that you deliver great standards and a store to be proud of so that our customers have the best experience possible when shopping with us. Whether that's serving customers at the till, putting out stock, tidying products, checking dates, helping customers and so much more, you'll certainly be kept busy.

For more information about this role at Iceland and how to apply, click here!

Interested in becoming an engineer?

13:00 14/01/2021

Learn to be an engineer with Openreach!

Keeping families in touch, making sure businesses continue working, helping kids learn and play. It's all in a day's work for our network engineers.

You might start your day in a customer's home reconnecting them to the world. Then you're off to fix a network problem at a local business. Next, you could be unscrambling the innards of a street cabinet on a village high street or bringing new smart technology to vulnerable households to help them stay in touch.

Each day will be different. You'll solve different problems for different customers, in different places, and you'll get to know your patch really well. There is a true sense of community in what we do, so people who connect easily with others and take care to do the best job possible are our perfect match.

Working together with your team, you'll be a lifeline for millions of customers and the emergency services too.

No qualifications or previous experience are needed to apply. You'll get all the training you need from us, with a manager and specialists at the end of the phone to support you throughout.

Click here to apply now for this amazing opportunity!

Housekeeping Associate at the Marriott Hotel

11:00 14/01/2021

At Sheraton, we go above and beyond in everything we do. We are inspired by our guests and one another – and are driven to make things better. We love what we do, and we give it all we've got – on property and off. When guests stay with us, it's not just a room with a bed that they're buying. It's an experience. We're looking for someone who is ready to go beyond in everything they do. If you are someone with a genuine drive to improve your life and the lives of those around you, we encourage you to explore careers with Sheraton.

What you'll do

Replace guest amenities and supplies in rooms
Make beds and fold sheets
Remove trash, dirty linens and room service items
Greet guests and take care of requests
Straighten desk items, furniture and appliances
Dust, polish and remove marks from walls and furnishings
Vacuum carpets and floor care duties

Our highest priority is making you feel as welcome as our guests. We want you to know you're important to us and that you'll make an impact in your role, and for that, you'll be appreciated and valued.

If this sounds like the role for you then click here now!

Transport Scheduler required for Animal Feed company.

10:00 14/01/2021

⚠️ Job Vacancy ⚠️
Transport Scheduler required for Animal Feed company. Based at Aston CW5 8DH. Looking to interview as soon as possible. Please email CV to dot.gidge@hjlea.com pic.twitter.com/a287qXg1Rv

— HJ Lea Oakes Ltd (@HJLea) January 5, 2021

Team Leader Milton Keynes - Hobbycraft

09:00 14/01/2021

Imagine working in Aladdin's Cave, this is the feel that Hobbycraft offers in our stores!

There's no bigger or better place for craft supplies, in a market place traditionally serviced by small specialist shops, we cater for more than 250 activities and stocks over 30,000 different products all under one roof!

We aim to make things simple for our customers and colleagues, embrace new ideas and we all work as a team in order to deliver great results.  If you delight putting a smile on customer's face and have a passion for craft, then Hobbycraft is the place for you.

Job Purpose:

Reporting into the Territory Manager, You will be responsible for supporting the Management Team to ensure the profitable and efficient operation of the store. You will have excellent communication skills as well as being a good team worker and will enjoy dealing with customers and assisting your colleagues.

You will be adaptable and be able to react to change in a positive manner.

For more information and how to apply click here!

Property Surveyor - United Utilities

16:00 13/01/2021

As a Property Surveyor, you will be part of the A&A Team reporting to the Property Area Manager. Based at Mintsfeet Depot, Kendal you will cover the northern region of the Northwest. You will work as part of a small team of internal surveyors and external consultant surveyors in order to provide a comprehensive and professional surveying service to the Company to include Capital Delivery and Engineering, Water & Wastewater Network Services, Developer Services and Legal Services.

Some of the responsibilities include:

Providing advice on the Company's Statutory Powers of Entry
Issuing Statutory Notices
Land referencing
Preparing valuations and budgets
Negotiating compensation claims, acquiring land
Landowner liaison and consultation, agreeing and advising on accommodation and reinstatement works
Water main bursts
Liaising with Schedule 13 Protected Undertakers
Providing advice on pipe route and site selection

Click here to apply for this amazing role!

Service Delivery Manager - Accenture

14:00 13/01/2021

Accenture is a leading global professional services company, providing a broad range of services in strategy and consulting, interactive, technology and operations, with digital capabilities across all of these services.

In our team you will learn:

Our Advanced Technology Centre is a thriving technology and innovation hub from where we deliver high quality services to a number of private and public sector clients.
You'll learn, grow and advance in an innovative culture that thrives on shared success, diverse ways of thinking and enables boundaryless opportunities that can drive your career in new and exciting ways.

As a Delivery Manager, you will:

help transform leading organisations and communities around the world. The sheer scale of our capabilities and client engagements and the way we collaborate, operate and deliver value provides an unparalleled opportunity to grow and advance.
Be part of a 'Truly Human' environment Accenture provides an extensive network of over 1,300 trained mental health allies and prioritises mental health at the top of our UKI Inclusion & Diversity Agenda.

At Accenture in addition to a competitive basic salary, you will also have an extensive benefits package which includes 25 days' vacation per year, gym subsidy, private medical insurance and 3 extra days leave per year for charitable work of your choice!

Click here for more information and how to apply!

Customer Assistant - Nights @ Tesco

12:00 13/01/2021

It takes lots of different people to run a store and this is a job for doers, with plenty of variety. It's a committed role, full of everyday challenges, but that's one of the things that makes it so rewarding.

Being a colleague in one of our stores means that you will help to serve our shoppers better every day.

You'll meet great people, learn new things and be part of an expert diverse team where everyone is welcome.

It's your responsibility to ensure:

Customers get the finest shopping journey.
Customers are always able to get the products they need.
Customers are excited by our promotions and find our aisles welcoming.
Customers have a slick and speedy checkout experience.
Customers leave our store feeling valued and satisfied.

We're proud to have an inclusive culture at Tesco where everyone is welcome and truly feels able to be themselves. Our aim is to attract and welcome a diverse range applicants from all walks of life to help improve and develop our team every day.

Click here to apply for this great opportunity at Tesco!

Fibre Engineer for Virgin Media

10:00 13/01/2021

We're on the lookout for a Fibre Engineer/Splicer to join us at a very exciting time for our Network Expansion teams. Virgin media are a key supplier to both Consumer and Business customers delivering fibre based services. Working on an expanding Virgin Media Network, you will be part of a team working as a fibre expert, specialising specifically in fibre splicing and fibre testing activities.

Some of the principle Responsibilities:

To be part of a national team helping drive the delivery of fibre based products across the Virgin Media footprint
Working to an agreed specification, completing fibre splicing activities both in the current and new external network build, and within Virgin Media/Customer Technical sites.
All types of fibre testing activity will be required ranging, but not exclusive to, OTDR, ILM and PMD testing
Ability to diagnose fibre related issues pinpointing areas of improvement against a set specification
Ability to read and work to supplied fibre plans. Completing and submitting all necessary documentation accordingly

Should we receive high volumes of applications, we will close the posting early – don't delay, apply today!

Apply here now!

Installation Operative - Siemens

16:00 12/01/2021

Do you want to help transform the way people travel? At Siemens Intelligent Traffic Systems our aim is to improve the quality of life and shape the mobility world for the next generation.

At Siemens, we are passionate about learning and development. Join us and we will provide you with opportunities to grow and progress within your role from Installation Operative through to Engineer and Maintenance Engineer level roles.

Some of the roles and responsibilities:

Install traffic signals, including the installation and wiring of controllers, ancillary equipment and highways systems
Complete electrical tests and pre-commissioning activities
Liaise with customers and other contractors on site
Follow site specifications for quality and accuracy
Routine maintenance of highways infrastructure
Be available for out of hours working to support service and installation contract requirements

For more information click here!

Assistant Store Manager - O2

14:00 12/01/2021

Here at O2, we're about technology that creates exciting experiences. It's why there are over 25 million people who choose to live life on O2.

Being part of Telefonica, one of the world's most creative digital companies, we're able to open up all sorts of possibilities – not just for customers, but for the people who work for us, too.

Your role:

Your role is to help create a high performing, motivated and engaged team through leading, coaching and inspiring. You will encourage team members to love the job they do and make sure they are having great conversations with our customers to understanding their needs using Leap, so they sell the right product and service to them. Making every day better for our customers through personal experiences that count.
You will also manage individual's performance and develop the team to achieve and improve on business targets, store standards and compliance.
Reporting to the Store Leader and having people management responsibility for the team members within the Store, you will be expected to lead the store along the store leader on a daily basis.

Some of the responsibilities are:

Empowering your team to have great conversations with our customers, helping them to buy more easily
Monitoring daily store activity/targets by the delivery of daily briefings and key business information to the team
Leading the performance of the team alongside the store leader and delivering monthly 1-2-1s
Utilising O2 Campus and Leap sales framework

For more information click here!

Nike Full Time Athlete (Sales Associate)

12:00 12/01/2021

NIKE, Inc. does more than outfit the world's best athletes. It is a place to explore potential, obliterate boundaries and push out the edges of what can be. To work in retail is to be the face of NIKE, Inc. With a relentless focus on product knowledge and customer service, Nike Retail teams give valuable experiences to consumers every day.

As our Nike Store Athlete (Sales Associate) your mission will be to deliver a premium consumer experience by demonstrating the expertise to navigate through individual needs and providing a complete solution through Nike products and services to give consumers what they need to connect, train, and compete with the knowledge to achieve their goals.

Some Responsibilities:

Utilize customer service skills, basic sales techniques, and product knowledge to connect customers with the right product and drive sales
Build the bond between consumer and brand by providing superior service and adapting brand stories to the retail setting
Maintain knowledge of various store departments and be available to operate cash register for regular transactions, perform shipping and receiving duties, stock the floor, perform cleaning duties, and build visual displays when necessary
Assist Leads, Senior Associates, and Managers in training entry level associates
Assist with loss prevention efforts by providing proactive customer service

For more information and how to apply click here!

Supplier Risk Manager

10:00 12/01/2021

At Royal London we want to attract the best talent to help us achieve our vision of becoming the most trusted and recommended financial company in the UK. We are the largest mutual life, pensions and Investment Company in the UK.

We currently have an excellent opportunity for a Supplier Risk Manager to join us on a 12 month Fixed Term Contract in either Edinburgh or Wilmslow. The role will support us on the delivery of work streams within the Third Party Risk Management Operations Resilience Programme.

Some of the key accountabilities include:

Lead contract review across all critical suppliers across Royal London Group to undertake GAP analysis against new regulatory requirements
Engaging with Risk SMEs, Supplier Managers and Procurement Team to outline strategy and agree approach for RLG inherent risk assessments
Facilitating the completion of  retrospective inherent risk assessments of critical third parties, reporting on changes identified to as is risk position
Develop an end-to-end regime for assurance and oversight of how RLG's third party relationships are managed by RLG's appointed relationship managers.

For more information about this fantastic role at the Royal London Group, click here!
learnliveuk.com is operated by Learn Live Limited registered in England under company number 08812253, whose registered address is Chorley Business and Technical Centre, Euxton Lane, Chorley PR7 6TE
FAQs
Contact Us
Help
For best results please use Google Chrome on a PC/Laptop or Safari/Firefox on a tablet device.
If you have any technical difficulties please email bookings@learnliveuk.com or call the Learn Live team on 01257 446010
We use cookies to ensure that we give you the best experience on our website. If you continue to use this site we will assume that you are happy with it.
Ok