Need Assistance?
Please feel free to leave a question in the chat and a Crown Prosecution Service representative will be in touch.
Crown Prosecution Service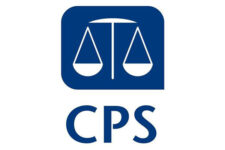 Crown Prosecution Service
The Crown Prosecution Service (CPS) prosecutes criminal cases that have been investigated by the police and other investigative organisations in England and Wales. The CPS is independent, and we make our decisions independently of the police and government.
Our duty is to make sure that the right person is prosecuted for the right offence, and to bring offenders to justice wherever possible.
The CPS:
decides which cases should be prosecuted;
determines the appropriate charges in more serious or complex cases, and advises the police during the early stages of investigations;
prepares cases and presents them at court; and
provides information, assistance and support to victims and prosecution witnesses.
Prosecutors must be fair, objective and independent. When deciding whether to prosecute a criminal case, our lawyers must follow the Code for Crown Prosecutors. This means that to charge someone with a criminal offence, prosecutors must be satisfied that there is sufficient evidence to provide a realistic prospect of conviction, and that prosecuting is in the public interest.
The CPS works closely with the police, courts, the Judiciary and other partners to deliver justice.
learnliveuk.com is operated by Learn Live Limited registered in England under company number 08812253, whose registered address is Chorley Business and Technical Centre, Euxton Lane, Chorley PR7 6TE
FAQs
Contact Us
Help
For best results please use Google Chrome on a PC/Laptop or Safari/Firefox on a tablet device.
If you have any technical difficulties please email bookings@learnliveuk.com or call the Learn Live team on 01257 446010