CUMBRIA: THE PLACE TO LIVE, WORK, VISIT AND INVEST SUSTAINABLY

 – WHERE EXCEPTIONAL INDUSTRY AND INNOVATION MEETS A BREATHTAKINGLY BEAUTIFUL AND PRODUCTIVE LANDSCAPE.

SUPPORTING YOUR JOURNEY
INTO THE WORLD OF WORK

ASK US A QUESTION NOW
VIA THE LIVE CHAT
Register Now
Please feel free to leave a question in the moderated LIVE CHAT and a Cumbria LEP representative will be in touch.
Cumbria LEP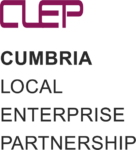 Cumbria LEP
Cumbria Local Enterprise Partnership provides a strategic lead on activities contributing to the county's economic growth.
Working with public and private sector-led partners, we're investing £60.3m in Cumbria's local economy. Our projects and investment packages are creating and safeguarding jobs, providing modern new business space and levering in millions of additional private sector investment.
Cumbria LEP is responsible for the county's Strategic Economic Plan which focuses on four core priorities:
Advanced manufacturing growth
Nuclear & energy excellence
A vibrant rural & visitor economy
Strategic connectivity of the M6 corridor.
Business support is a cornerstone of our plans to increase economic output and create more jobs in Cumbria, including better access to finance for SMEs. This activity is aligned with Cumbria Business Growth Hub facilities.
My Choices Broadcast Information…