Register Now
Students, teachers and parents of Elgin Academy can ask questions to employers on the LIVE CHAT next to the video player.
Elgin Academy
Please use the search options above to find jobs, apply and chat to employers.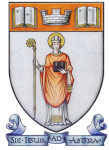 Elgin Academy
Our school vision is: "Teamwork and relationships in a fully inclusive school, allied with strong leadership at all levels, excellent learning and teaching and a skills and knowledge-based curriculum, mean that our young people are fully prepared for the future. #TeamEA"
This is encapsulated by the slogan "Together Everyone Achieves More at Elgin Academy".
We are very proud of our school, and see our website as being a key resource for learning and teaching as well as being a major means of communication with both the Elgin Academy community and the wider world. We hope you enjoy it.