Register Now
Please feel free to leave a question in the chat and a representative will be in touch.
Employability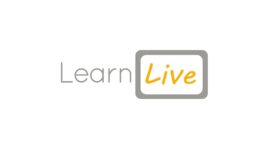 Employability
Welcome to the Learn Live employability page. Here you will find a multitude of videos from Preparing for Work, Confidence and Making an Impact, CV Building Tips and Labour Market Information.
These videos have been provided from various organisations such as the National Careers Service, Barclays and more.
Employability refers to the attributes of a person that make that person able to gain and maintain employment.
Employability is related to work and the ability to be employed, such as:
The ability to gain initial employment; hence the interest in ensuring that 'key competencies', careers advice and an understanding about the world of work are embedded in the education system
The ability to maintain employment and make 'transitions' between jobs and roles within the same organization to meet new job requirements
The ability to obtain new employment if required
Employability, therefore, is not just about getting a job, it is about a broader set of skills and attributes that will enable you to be successful throughout their working life.