Register Now
Please feel free to leave a question in the chat and a representative will be in touch.
Employability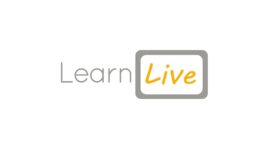 Employability
Welcome to the Learn Live employability page. Here you will find a multitude of videos from Preparing for Work, Confidence and Making an Impact, CV Building Tips and Labour Market Information.
These videos have been provided from various organisations such as the National Careers Service, Barclays and more.
Employability refers to the attributes of a person that make that person able to gain and maintain employment.
Employability is related to work and the ability to be employed, such as:
The ability to gain initial employment; hence the interest in ensuring that 'key competencies', careers advice and an understanding about the world of work are embedded in the education system
The ability to maintain employment and make 'transitions' between jobs and roles within the same organization to meet new job requirements
The ability to obtain new employment if required
Employability, therefore, is not just about getting a job, it is about a broader set of skills and attributes that will enable you to be successful throughout their working life.
Cheshire and Warrington Opportunities

Employability - Feeling better

Employability - Confidence top tips

National Careers Service

Youth Employment

Barclays CV 1

Barclay's CV 2

Barclays Personal Skills

Confidence and Making an Impact

Preparing for Work

Diversity in the Workplace

Get on LinkedIn

Labour Market Information

How about setting up your own business?

Volunteering to get ahead 1

Volunteering to get ahead 2

Interview Skills

Motivational tips for teens

Planning to succeed

Find your passion

Believe in yourself

Enjoy your Career

Women in industry

Impact of Covid-19 on the workplace

Interview skills

Volunteering to boost your CV

Your CV & Personal Statement Structure
learnliveuk.com is operated by Learn Live Limited registered in England under company number 08812253, whose registered address is Chorley Business and Technical Centre, Euxton Lane, Chorley PR7 6TE
FAQs
Contact Us
Help
For best results please use Google Chrome on a PC/Laptop or Safari/Firefox on a tablet device.
If you have any technical difficulties please email bookings@learnliveuk.com or call the Learn Live team on 01257 446010