Register Now
Students, teachers and parents of Ernest Bevin College can ask questions to employers on the LIVE CHAT next to the video player.
Ernest Bevin College, London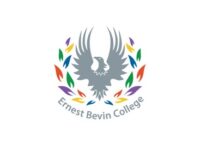 Ernest Bevin College is incredibly proud of the outstanding destination outcomes of its students. This excellence is the result of the hard work of students and teachers, but also of our exemplary careers education, information, advice and guidance. We are committed to a high quality programme for all students from Year 7 to Year 13.
Careers activities include:
Career guidance activities (group work and individual careers interviews)
Personalised one-to-one interviews at transition stages (Y10, Y11, Y12/13)
Work-related learning (including one week's work experience in both Year 10 and Year 12)
Careers lessons as part of the Citizenship curriculum and careers assemblies for every year group
Information and research activities
Curriculum sessions including those devoted to Careers and Work Related Learning
Visits to work places
Peer Mentor sessions
Workshops in a variety of career topics
Workshops and sessions supporting further education including, introduction to UCAS evening, a number of UCAS application support workshops, junior University sessions, University visits and UCAS Exhibition on Higher Education.
Guest speakers/visitor talks on specific careers and apprenticeships e.g. The National Apprenticeship Week
Apprenticeship Week
Mock interview sessions
CV and personal statement sessions
Providing references for work and other opportunities including Summer School programmes, e.g. Sutton Trust+ LSE Pathways, LSE Choice
Promoting STEM related careers
The careers noticeboard is regularly updated with career opportunities and local labour market information. Students can also find careers information on the careers noticeboard in the library and Sixth Form study area.
Ernest Bevin College Careers Fair
Careers Lead- Adrian Clarke 
Careers Advisor- Mr R Salmon 
Adrian Clarke is Careers leader and has been working for in this area  for over 6 years. He works hard to develop and prepare students for the world of work, by providing them with timely information, advice and guidance on a range of issues that will affect their transitions from school to the world of higher education and work.
If you have any questions or ideas on how to support our careers offer for students please email Adrian on aclarke@ernestbevin.london or by the main college number 020 8672 8582.
 
Independent Advice and Guidance Counsellor
Rudi Salmon has worked extensively for twenty nine years advising young people. In Wandsworth he has worked for fourteen years with Ernest Bevin students on a one to one basis, providing guidance on courses and opportunities.