Register Now
Please feel free to leave a question in the chat and an Essentialise representative will be in touch.
Essentialise Careers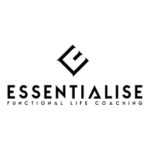 Essentialise Careers & Jobs
The coaching experience is unique, as individual coaches bring their talents and methods to their sessions. My approach to coaching fuses the scientific performance aspects from sports coaching, the bounty of benefits from the world of neuroscience, with the wisdom of ancient philosophers.
To put it simply, my coaching style works on deep, honest connection to unlock the potential that is inside everyone, but not always easy to identify. I then take you on a journey of understanding, allowing you to build on top of your self-discovery.
I have an intense passion for optimising my vitality, through optimal movement, nutrition and sleep. I also have the same desire to optimise my mind, through learning, business, modern philosophy and ancient intelligence. I relish the chance to enrich my clients with these principles in our sessions and watching them foster a passion for them too.
The coaching method is, at its heart, a strategic discussion between life coach and client where insights are contemplated, and goals are established. The life coach and the client are united, and the coach can become a mentor, a guide and an accountability partner.
I entered the workforce fresh out of university in 2007, straight into a finance job where I was advised the prospects were bleak due to the credit crunch.
Having felt dishearted, and realising I have to develop myself, I started the eCommerce and distribution business I still run today. This business has afforded me both the finance and the freedom to study continually and I now hold advanced qualifications in Nutrition, Sleep, Fitness and Psychology.
In 2014, I became seriously ill, spending three weeks in hospital and spending six months learning to walk again. Through all the physiotherapy and hydrotherapy, never once was I offered support for my mind, to understand the reality of chronic illness.
My illness was a turning point for me. I've spent the last five years studying a practising everything I've learned to optimise my mind, body and soul. I studied to become an Environmental Psychologist, to compliment my qualifications in Performance Nutrition and Sleep Practition. This passion is the reason you are reading this website today. I want to offer you my life's work in an actionable and straightforward package.