Register Now
Students, teachers and parents of Europa School UK can ask questions to employers on the LIVE CHAT next to the video player.
Europa School UK, Culham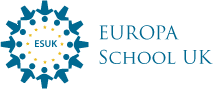 Careers education and guidance programmes play a major part in helping young people between the ages of 14-19 choose career pathways that suit their interests, abilities and individual needs. A robust careers programme helps avoid disengagement, puts school learning into a wider and more relevant context, and helps raise aspirations. The CEIAG programme aims to help our students plan and manage their careers effectively, ensuring progression which is ambitious and aspirational. The CEIAG team is committed to promoting equality, celebrating diversity and challenging stereotypes.
For queries relating to Careers Education or Advice and Guidance, please contact Lindsay Powell (Careers Leader), Annie McLeod (Careers Adviser) or Ivana Charalambous (UCAS and Work Experience Coordinator) in the chat facility on the right hand side of the video player.