Register Now
Please feel free to leave a question in the chat and an Everything Genetic representative will be in touch.
Everything Genetic Careers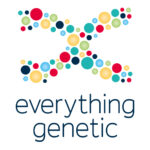 Everything Genetic Careers & Jobs
We offer a genetic testing service to help you identify whether you are at risk of developing common hereditary cancers and heart conditions: it means you can take control of your healthcare to detect any problems at an early stage – when they are most treatable.
If you have already been diagnosed, we have tests that can provide your clinician with a detailed analysis to help determine the most effective drugs and treatments for you.
You can buy some of our tests right now – but most need to be approved by a doctor. In some cases, the service we provide includes additional support in the form of counselling from our nationwide team of genetics specialists.
verything Genetic Ltd enables diagnostic, prognostic and theranostic-focused companies to rapidly assess and gain access to the UK IVD markets.
We cover breast, ovarian, colorectal and urological cancers.
We offer simple business consultancy-based support or deeper level distributor sales support or a combination of the two.
Everything Genetic Ltd offers a solution to many of the issues facing patients and health professionals alike.
Why choose Everything Genetic Ltd?
Our experienced sales and marketing team
Our medical board, made up of leading clinicians
Our direct contracts with large hospital groups
Our contracts with private medical insurers
Our digital marketing experience
Our understanding of the markets you are trying to commercialise in
Everything Genetic is an ambitious company who partners with market-leading laboratories to supply revolutionary genetic tests to healthcare providers and patients for the detection, diagnosis and treatment planning of cancer, heart disease and other illnesses. We are an adaptive, solution-orientated organisation which is based on values, respect for our partners and employees alike.
Our values define how we do business and interact with our colleagues, partners, customers and consumers. Our five core values are integrity, quality, innovation, teamwork and compassion.
As our business expands into new markets, offers products and services to new customers and recruits new talent, the core values will guide our people on how they act and the decisions they make every day.
Integrity – Our reputation is based on our ability to fulfil promises to our suppliers, customers and consumers. We do so by being open and honest in our dealings and accountable for our actions. Our decisions are guided by the highest ethical standards.
Quality – We take pride in providing market-leading products and an unparalleled service that we stand behind, which enables healthcare professionals and their patients to make better and more informed treatment decisions; improving patients' quality of life and saving lives.
Innovation – We foster a work environment where creative thinking is encouraged and rewarded in order to provide innovative genomic technology; responding to market needs and advancing personalised medicine for our customer and their patients.
Teamwork – Our team is central to everything we do. We work hard as a team, show trust and respect for each other, listen and support, and share knowledge and experience. By working together as one team, we believe we can achieve great things.
Compassion – We are committed to performance with compassion. Doing what is right for the customer and the patient is at the heart of every decision we make. We find time for those we serve and work alongside.