Register Now
Please feel free to leave a question in the chat and a representative will be in touch.
Future Choices, South East LEP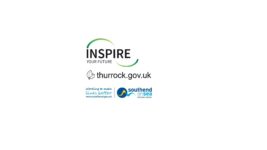 Future Choices, South East LEP
This site is in collaboration with Thurrock and Southend Councils, The Careers and Enterprise Company have kindly given us the tools to develop this site.  We recognise the importance of transition and options after you leave secondary school. We wanted to create an area for you and your parents/careers to browse, take notes and ask questions regarding the Colleges you may want to attend after secondary school.
We have areas to suit your needs and ability. Live recordings where you can listen to professionals and get your questions answers regarding T Levels, Apprenticeships and even becoming an Entrepreneur.
We have areas dedicated to Special Education Needs. This area will look at Preparing for Adulthood, apprenticeships and your EHCP. Disability Rights discuss reasonable adjustments and moving into work. 'What's your strength' an interactive game to support you to understand your strengths and enable you to look at careers in the area, where your strengths are.
We have opening day links and information. Links to financial aid at College and Myth busters for University.
Thurrock and Southend works to link Business and schools in the delivery of programmes co-funded by the Careers and Enterprise Company.  These programmes look to improve the careers provision in school by accelerating the achievement of the 8 Gatsby benchmarks (what 'good' looks like in Careers Education in Schools).
Schools engagement is a vital strand to Thurrock and Southend. We have the Inspire Youth Hub for Thurrock residents, you can book Careers appointments with the careers team to discuss your career options after Year 11. These are face to face appointments or digital to discuss your next steps.  You may even have an appointment in Year 10 and Year 11. So make sure you ask your careers lead at school! Book your careers appointment by phoning: 01375 413735.
Southend works with connexions and you will have a careers interview in Year 11.
From this event, we want you to increase your knowledge on the following:
We strive to enhance a young person's knowledge on their options after Year 11
We will provide schools with local labour market information to support curriculum delivery and development
We aim to make sure all students understand how to apply for College or alternative provisions.