Register Now
Students, teachers and parents of Hailsham Community College can ask questions to employers on the LIVE CHAT next to the video player.
Hailsham Community College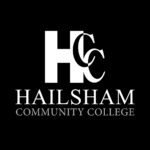 Your Future On Demand Careers Fair, Friday 5th March @ 1:00pm-3:00pm
Welcome to Hailsham Community Colleges 'Your Future' virtual event. This event is an on demand careers fair where you have the opportunity to find out lots of information about next steps towards your future career. We have a variety of further education colleges, universities and employers who are participating. Throughout the day you have the opportunity to watch the videos they have provided at your leisure, then between 1-3pm each organisation will have someone available live on the chat facility to answer any questions you or your parents / carers may have.
We would really recommend watching the videos earlier in the day and writing down one or two questions ready to put in the chat later. Remember – BE CURIOUS – this is your opportunity to hear from a wide range of professionals who can help inform you about future pathways into further qualifications or employment. Use this opportunity to engage with them and hopefully you will be inspired and feel better informed about the choices ahead.