Register Now
Please feel free to leave a question in the chat and a Hinkley Point C representative will be in touch.
Hinkley Point C Careers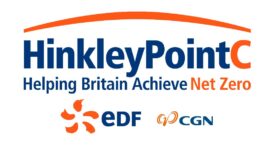 Hinkley Point C Careers & Jobs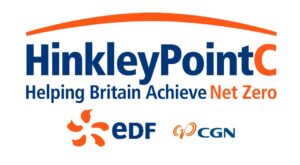 Project overview
The first new nuclear power station to be built in the UK in over 20 years; Hinkley Point C in Somerset will provide low-carbon electricity for around 6 million homes, create thousands of jobs and bring lasting benefits to the UK economy.
Hinkley Point C will be delivered by many different contractor organisations, all bringing world class knowledge and expertise to the challenge. These organisations will work as one team, led by EDF Energy.
The construction and operation of Hinkley Point C will create thousands of employment and apprenticeship opportunities in a broad range of occupations and careers. There will be job opportunities in construction, civil engineering, electrical installation, hospitality, catering, logistics, security, site services, support roles and others over the coming years.
It's not just about the construction either, when complete, Hinkley Point C will have an expected workforce of 900 people to run the power station throughout its 60-year operation.
Watch this video to find out about the achievements and landmarks we've reached this year!
Keep up to date with the latest updated from Hinkley Point C by following the Instagram account.

Career and jobs
Inspire – for ages up to 16
Inspire is Hinkley Point C's education programme. Through a range of innovative activities across Somerset and the wider South West region we are preparing young people to take advantage of the huge opportunities that the construction and operation of Hinkley Point C will bring.
For more information about Inspire,  Click here
Young HPC – for ages 16 to 21
Young HPC is our skills programme for 16-21 year olds. Through Young HPC, you get exclusive access to events with employers and taster days to try out in-demand skills needed on site at Hinkley Point C.
Young HPC has been designed to give you support, guidance and resources to help you take steps towards your dream career. If you don't know what your dream career is yet, then that's no problem! Take this opportunity to find out what makes you tick and get suggestions for roles that might suit you.
"Everything you've done for me is amazing and people deserve to know how awesome Young HPC is. Thank you to everyone at Young HPC. You've quite literally made my dream come true; thank you, thank you, thank you!" Daisy Gallagher
For more information about Young HPC,  Click here
Apprenticeship opportunities
At Hinkley Point C we are looking for enthusiastic, motivated and driven individuals, with a willingness to learn, to join our apprenticeship programmes.
If you're fed-up with being stuck in the classroom when you really want to be out in the big wide world, then an apprenticeship might be for you.
For more information about apprenticeship opportunities with Hinkley Point C, Click here
HPC Job Service 18+
Visit the Hinkley Point C Jobs Service portal for:
The latest vacancies
Upcoming events
Meet the team
For more information about HPC Job Service,  Click here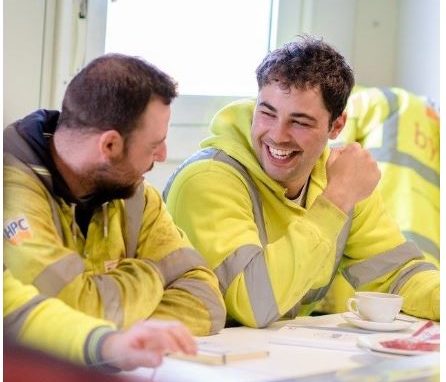 Resources
For more information about the education and skills programmes, Click Here
For more information about Inspire, Click Here
For more information about  Young HPC, Click Here
For more information about EDF Apprenticeships, Click Here
For HPC's profile at Start Profile please Click Here
For EDF Instagram, Click Here
For EDF Twitter, Click Here
For EDF LinkedIn Page, Click Here
For Hinkley Point C YouTube Videos, Click Here