Register Now
Please feel free to leave a question in the chat and a Jobspot Recruitment representative will be in touch.
Jobspot Recruitment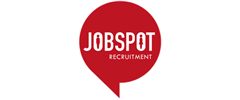 Jobspot Recruitment
You might be thinking "don't all recruiters say they're different?" Well, yes. But few of them back-up what they say like we do. Our biggest strength is our small, experienced team who work together to give you the kind of tailored service that you won't get anywhere else. We focus more on the whos, whats, hows and whys and less on the KPIs.
​
We specialise in both permanent and temporary recruitment across Cheshire, Staffordshire and Shropshire. We've got long-standing relationships with companies of all sizes across these counties and are happy to provide testimonials at your request.
We will leave the clichéd recruitment talk at the door and focus on what we've been doing for decades: filling vacancies with no fuss, no nonsense, and no time wasted.
We do this by getting to know you personally – whether you're looking for a new employee, or a new job – and combining our whole team's efforts to put the right person in the right role.
We know the marketplace inside out, we work with some of the biggest employers around, and we're proud to still serve most of the clients we started out with in our individual recruitment careers.
It's our business to know your business