Register Now
Please feel free to leave a question in the chat and a London Local Enterprise Partnership representative will be in touch.
London Local Enterprise Partnership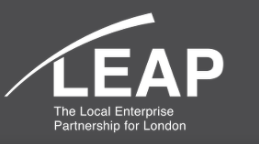 London Local Enterprise Partnership
How LEAP Operates
LEAP is a non-incorporated consultative and advisory body established by the Mayor under sections 30 and 34 of the Greater London Authority Act 1999. As a Mayoral appointed body with no separate independent or corporate legal status, LEAP operates through the GLA which acts as LEAP's "accountable body" when funding arrangements are entered into with the Government or European Commission.
The Mayor of London has a responsibility to publish an Economic Development Strategy. Therefore, unlike other local enterprise partnerships, London does not have a Strategic Economic Plan.  More about London's Economic Development Strategy can be found on the Greater London Authority's website and LEAP will work closely with the Mayor as the Economic Development Strategy is reviewed and updated.
Constitution
The LEAP Constitution includes details of the Board's responsibilities, decision making processes and Terms of Reference.
Assurance Framework
In December 2014, HM Government requested that all local enterprise partnerships develop an 'Assurance Framework' to provide assurance that they have in place the necessary systems and processes to manage delegated funding from HM Government budgets effectively. As such, please see the LEAP Assurance Framework for details on our governance, decision making processes and how we ensure value for money.