Register Now
Please feel free to leave a question in the chat and a Mattioli Woods representative will be in touch.
Mattioli Woods Careers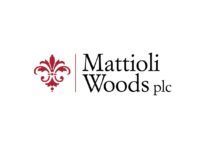 Mattioli Woods Careers
Mattioli Woods is one of the UK's leading providers of wealth management and employee benefit services. We employ over 600 staff throughout our Aberdeen, Buckingham, Glasgow, Leicester, London, Newmarket and Preston offices, administering over 10,000 clients, and hold £8.8 billion of assets under advice and administration. By building long-term client relationships, our aim is to provide trusted advice, high service standards, and personalised delivery. With a clear and focused business strategy, we provide integrated wealth management services, incorporating pension consultancy with a strong focus on self-investment and employee benefits.
Our wealth management services embrace pensions and personal investment, coupled with estate planning. We provide our clients with an all-embracing and holistic approach designed to develop a clear strategy for our clients' financial plans, supported by sound investment and taxation initiatives.