Register Now
Please feel free to leave a question in the chat and an Milsted Langdon representative will be in touch.
Milsted Langdon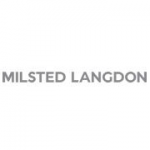 Milsted Langdon
As one of the top 100 UK accountancy firms, we're proud of our achievements – but we're not stopping there.
We're passionate about always improving our service to clients; whether that's through partnering with major accountancy networks such as MGI Worldwide, investing in the latest technologies, or by recruiting the country's brightest talents, our focus has always remained the same: to help you thrive.