Register Now
Students, teachers and parents of Mossbourne Victoria Park Academy can ask questions to employers on the LIVE CHAT next to the video player.
Mossbourne Victoria Park Academy, Hackney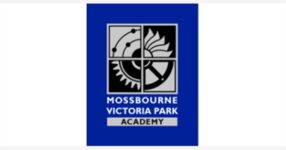 Careers Information Advice & Guidance
During their time at the academy, all pupils will have the opportunity to engage in Career Education Information Advice and Guidance. Whether the activity is a Careers Assembly, a Careers Workshop or a Careers  event on PHSCE Day, our aim is to provide each student with the support they need to make choices for their future. We are aspirational for our pupils and so expose them to aspirational career paths whilst equipping them with the qualifications and skillset to realise their ambitions.
We encourage you as parents and carers, to support your child in making decisions about their future choices. Please use the hyperlinks to the websites that we frequently use with students.
Core Offer for Every Pupil
Pupils at Mossbourne Community Academy engage in a programme of Careers Education, Information, Advice, and Guidance (CEIAG) from Year 7 up to Year 13. They have access to a range of resources and opportunities and dedicated staff are available to support them. The table below outlines the core activities offered to every student to support their Careers Education and form part of the academy's stable careers programme.