Register Now
Please feel free to leave a question in the chat and a North East Local Enterprise Partnership representative will be in touch.
My North East Choices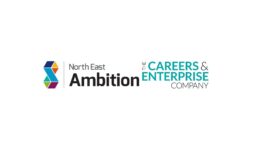 My North East Choices
We want young people and their parents and carers to understand all the education, employment, and training options available to them, and where they can find further advice and guidance. Providing local information about everything from Apprenticeships to A-levels and Traineeships to T-levels, we've created a series of sessions that explain your options in the North East.
Twitter Handles:
@northeastlep
#NorthEastAmbition #moreandbetterjobs