Register Now
Please feel free to leave a question in the chat and a Newcastle College representative will be in touch.
Newcastle College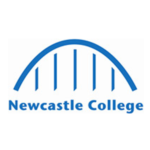 Newcastle College
Here at Newcastle College we are positioned at the heart of the region's business community to ensure that the future generation of talent receive training which is up to date with the requirements of employers. We offer a breadth of training and development programmes, from entry level qualifications to Masters degrees.
Our aim is to unlock the potential of every student that begins their journey with us and it's our duty to ensure that we teach individuals the skills so that they can enter employment after completing their studies. By aligning ourselves close to industry we're able to provide a pipeline of talent which benefits the North East and the wider economy.
Newcastle College has been awarded the prestigious Queen's Anniversary Prize for Higher and Further Education, in recognition for its outstanding commitment to vocational training through its Transport Academy.
The prize forms part of the national honours system and is the highest major honour that can be awarded to a UK college or university. It is the most significant form of national recognition
open to a UK academic or vocational institution.
Newcastle College has been recognised for its commitment to industry collaboration and vocational education at this year's Educate the North Awards.
Its visionary relationship with the Offshore Renewable Energy (ORE) Catapult, the UK's leading technology innovation and research centre for offshore renewable energy, received the award for Business Collaboration and Partnerships in FE/HE
Newcastle College has been awarded a TEF Silver rating in the government's new teaching excellence framework for higher education.
The TEF is a new scheme for recognising excellent teaching, in addition to existing national quality requirements for universities, colleges and other higher education providers.
Participating higher education providers receive a gold, silver or bronze award reflecting the excellence of their teaching, learning environment and student outcomes. The awards cover undergraduate teaching.
Choose from over 30 Apprenticeships at Newcastle College and learn and earn money at the same time.
Make an enquiry today!