Register Now
Please feel free to leave a question in the chat and a Newcastle UXL representative will be in touch.
Newcastle UXL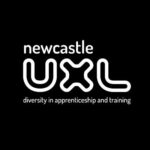 Newcastle UXL
Newcastle UXL was founded in Oct 2004 to initiate partnership working between all Training Providers in the Newcastle area to create one voice for Work Based Learning.
Newcastle UXL is unique in that it does not offer training directly but supports learners through the alliance of Training Providers it works with. This enables us to support people in a more flexible and varied manner and allows us to offer independent Information, Advice and Guidance.
Newcastle UXL is dedicated to helping everyone we work with to maximise their true potential and raise their aspirations by finding the right training and engagement opportunities regardless of their ethnic origin, gender, religion, physical/learning abilities, age or sexual orientation.
An inclusive workplace is one where the human rights principles of fairness, respect, equality, dignity and autonomy are promoted. These are Newcastle UXL's everyday goals and behaviour.