Register Now
Please feel free to leave a question in the chat and a North East Local Enterprise Partnership representative will be in touch.
North East Local Enterprise Partnership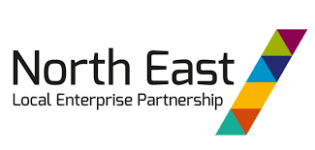 North East Local Enterprise Partnership
The North East Local Enterprise Partnership (North East LEP) is a public, private and education sector partnership.
We are one of thirty-eight LEPs in the country and are responsible for promoting and developing economic growth in the local authority areas of County Durham, Gateshead, Newcastle, North Tyneside, Northumberland, South Tyneside and Sunderland.
We produce our area's Strategic Economic Plan, which acts as a blueprint for the activities that need to take place to improve our economy.
LEPs were formed following the Local Growth White Paper which was issued in October 2010. This white paper led to government inviting local authorities and businesses to form Local Enterprise Partnerships, with the first one being established in April 2011.
In England, there are thirty-eight LEPs actively championed by the Departments for Communities & Local Government (DCLG) and Business, Energy & Industrial Strategy (BEIS).
In 2012, we commissioned Lord Andrew Adonis, together with a team of major influential figures, to recommend future pathways for the North East economy, focussing on growth and productivity.
The result was the North East Independent Economic Review, which provided us with a detailed, independent, evidence base of information that went on to inform all aspects of our Strategic Economic Plan.