Register Now
Please feel free to leave a question in the chat and a Northumbria Healthcare Careers representative will be in touch.
Northumbria Healthcare Careers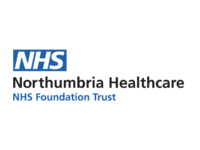 Northumbria Healthcare Careers
Our teams deliver care from hospitals, in a range of community venues and in people's own homes. Our services include:
Emergency and urgent care services including emergency surgery
Planned and on-going care and rehabilitation
Outpatient clinics in a range of conditions
Elective surgery
Diagnostic services
Maternity services
Children's services
End of life care
Therapies including physio, occupational and speech and language
Community services such as district nursing and health promotion
Adult social care in Northumberland
In Northumberland, we manage adult social care services on behalf of Northumberland County Council, helping to ensure patients have a seamless transition between hospital and home, and making sure they have the support in place for them to manage independently, and avoid hospital admission where possible.We are one of the North East's largest employers with 12,000 dedicated members of staff.

We have a Council of Governors with 71 members, representing the public, staff and some of our external partners.

We were one of the first NHS trusts to receive foundation status, and have been a foundation trust for over a decade.

At Northumbria Healthcare, we offer a partnership; one that will nurture your dedication and caring skills through supported training, personal evaluation, and progression opportunities. That is why, nursing at Northumbria Healthcare really can be a career for life.

We are one of the best trusts in the country when it comes to keeping our patients safe and we deliver care in safe, clean environments.

Whether you join us working on the frontline in one of our many hospitals, looking after our patients in the community or in their own homes, or in a corporate function role – it goes without saying that you will be compassionate, caring and willing to go the extra mile to deliver the highest possible quality of care that goes way beyond expectation.

In return, we are equally passionate about supporting and inspiring our people to instigate change and continuously improve our services so that our patients' experiences with Northumbria Healthcare get even better.

Our patients consistently rate us amongst the elite of the NHS when it comes to providing a top quality experience of care however we firmly believe there is always room for improvement.

Every year we collect the views of 50,000 patients so that we can really understand what matters most to them when they are at their most vulnerable and we openly share the feedback we get with our staff.

Part of our programme involves capturing real-time feedback from patients while they are still in hospital with responses shared openly with our frontline teams within 24 hours so that changes can be made straight away, where necessary. This is not to judge or criticise but to encourage our people to lead improvements and foster a positive mind-set to make things even better.

We expect everyone involved in our patients' care to have the drive and desire to make things perfect and to deliver a standard of service nothing short of what they would be prepared to accept for their own loved ones – it's quite simple really.