Register Now
Please feel free to leave a question in the chat and a Pacey Cymru Careers representative will be in touch.
Pacey Cymru Careers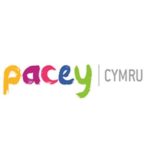 Pacey Cymru Careers
PACEY Cymru – promoting careers in home-based childcare
Childminding – A rewarding and flexible career choice
As a childminder, you work in your own home, caring for other people's children.
If you are passionate about giving children the best start in life and would like a career that fits in with your family commitments then becoming a registered childminder could be an ideal choice.
To be a successful childminder, you need to have the following qualities:
–          Be adaptable
–          Be flexible
–          Enjoy working with children
–          Would like to run your own business
–          Be committed to providing quality care
–          Passionately believe all children deserve the best start in life
For more information contact PACEY Cymru paceycymru@pacey.org.uk  02920 351407
Gwarchod Plant – Dewis gyrfaol gwerth chweil a hyblyg
Fel gwarchodwr plant, rydych yn gweithio yn eich cartref, yn gofalu am blant pobl eraill.
Os ydych yn teimlo'n angerddol ynglŷn â rhoi'r cychwyn gorau mewn bywyd i blant ac os hoffech gael gyrfa sy'n cyd-fynd â'ch ymrwymiadau teuluol yna gallai dod yn warchodwr plant cofrestredig fod yn ddewis delfrydol ichi.
Er mwyn bod yn ofalwr plant llwyddiannus, rhaid i chi feddu ar y nodweddion canlynol:
–          Bod yn hygyrch
–          Bod yn hyblyg
–          Mwynhau gweithio gyda phlant
–          Awyddus i redeg eich busnes eich hun
–          Wedi ymroi i ddarparu gofal o ansawdd
–          Yn credu'n angerddol fod pob plenty yn haeddu'r dechrau gorau mwen bywyd
Am fwy o wybodaeth cysylltwch â PACEY Cymru paceycymru@pacey.org.uk 02920 351407
About PACEY
PACEY is the Professional Association for Childcare and Early Years. Formed in 1977, we are a charity dedicated to supporting everyone working in childcare and early years to provide high quality care and early learning for children and families.
We provide training, practical help and expert advice to practitioners working throughout England and Wales. We represent the views and experiences of practitioners and champion their vital role in helping prepare children for a bright future.
Am PACEY
Cymdeithas Broffesiynol Gofal Plant a Blynyddoedd Cynnar yw PACEY. Elusen ydym ni, a ffurfiwyd ym 1977, sydd wedi ymroi i gefnogi pawb sy'n gweithio yn y maes gofal plant a blynyddoedd cynnar i ddarparu gofal a dysgu cynnar o ansawdd uchel i blant a theuluoedd.
Rydym yn darparu hyfforddiant, help ymarferol a chyngor arbenigol i ymarferwyr sy'n gweithio drwy Gymru a Lloegr. Rydym yn cynrychioli safbwyntiau a phrofiadau ymarferwyr ac yn cefnogi eu rhan hanfodol wrth helpu paratoi plant ar gyfer dyfodol disglair.