Register Now
Please feel free to leave a question in the chat and a Sanctuary Care representative will be in touch.
Sanctuary Care Careers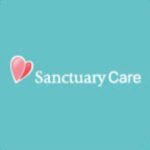 Sanctuary Care Careers
The Sanctuary Care home teams truly believe that families are meant to be just that – families – made up of those we love, so we work together to provide comfortable, safe and happy daily care and you can concentrate on being a family without the worry.
We've been delivering quality care to our residents and their families for over 20 years. During the Covid-19 pandemic we still provide a range of affordable options including residential care, dementia care, nursing care, respite care, day and palliative care throughout our residential care homes, dementia care homes and nursing homes in the UK. Whatever you need, we're here to help you.
As a leading UK care home provider, we're proud to be part of Sanctuary Group, a not-for-profit organisation. This means we reinvest our surplus income back into maintaining and improving the care homes as well as essential things like on-going training for our super staff, so we can continue to enhance the quality of life for our residents.