Register Now
Students, teachers and parents of Sandwell Academy can ask questions to employers on the LIVE CHAT next to the video player.
Sandwell Academy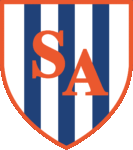 Sandwell Academy opened in 2006 and now educates over 1,200 students, recruiting 200 students each year into Year 7 and a Sixth Form of 350 students. Sandwell Academy is part of the Thomas Telford Multi Academy Trust (TTMAT), established in September 2017. The MAT currently consists of three secondary schools; Madeley Academy, Sandwell Academy and Walsall Academy. Sandwell Academy works closely with the schools within the MAT and Thomas Telford School.
Sandwell Academy is proud of its achievements, and is a school where students receive praise, support and challenge. We are relentless in our pursuit of high standards and excellent teaching. Students benefit from state of the art facilities and modern equipment in all areas, especially in Sport, Business and ICT.
In November 2011, January 2014 and again in May 2017 Ofsted graded the Academy as Outstanding. Students benefit from a broad curriculum, a flourishing extra-curricular programme, a safe and caring environment with high levels of pastoral support and an emphasis on traditional values of good behaviour, mutual respect and excellent attendance.
We expect great things from our students and a strong work ethic and motivation to succeed are vital. Teachers and parents are required to work together in partnership to ensure children make excellent progress.
Aims
The general aim of Sandwell Academy is to maximise student performance in all its forms.
We offer a broad curriculum which includes the National Curriculum with the opportunity of specialising in Physical Education and Business Enterprise.
In the Post 16 phase, we provide a wide range of vocational and academic opportunities for students of all abilities, emphasising opportunities in Physical Education, Sport, Business Enterprise and use of Information Technology when appropriate.
Objectives
To improve attendance to that above local and national average.
To develop qualities of enterprise, self reliance and responsibility.
To involve, as fully as possible, the wider community, including industry, business, commerce and parents in the education and training of the students.
To operate a longer school day.
To share research with the neighbouring schools and the educational community and where possible support collaborative developments locally.
To remove the artificial barrier that exists between vocational and A-Level courses.
To improve Post 16 staying on rates to those comparable with France, Germany, USA and Japan.
To deliver the National Curriculum with extra Physical Education and Business Enterprise.
To develop students as independent learners, preparing them for life long learning.
To ensure that all students obtain their educational entitlement, irrespective of gender, religion or special need.