Register Now
Please feel free to leave a question in the chat and an Severn Trent Water representative will be in touch.
Severn Trent Water Careers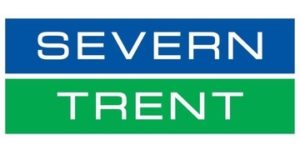 Severn Trent Water Careers
Have you ever thought about a day without water? No morning cup of tea, no wake me up shower, no pile of washing sorted, no dishes cleaned, no relaxing bath. And that's just the start. Think about the hospitals, nursing homes and schools that wouldn't be able to function, and the businesses that rely on water for their services to be successfully delivered.
We're Severn Trent and we think water is amazing. It's why we put all our energy into helping over 8 million people – from the Bristol Channel to the Humber, mid-Wales to East Midlands – enjoy the wonders of water every day. Our customers, and the communities that we live and work in, are at the heart of everything we do.
Our vision is to be the most trusted water company by 2020, delivering an outstanding customer experience, the best value service and environmental leadership and through all of this making sure the wonder of water is readily available to everyone; today and for future generations.