Register Now
Please feel free to leave a question in the chat and a Siemens Gamesea representative will be in touch.
Siemens Gamesa Careers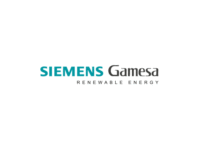 Siemens Gamesa Careers & Jobs
Siemens Gamesa is a global technology leader in the renewable energy industry – specifically in the development, manufacturing, installation and maintenance of wind turbines. Being a pioneer in renewables since the 1980s, we put our scale and entrepreneurial culture to work on driving the energy transition towards a sustainable world. We empower our customers, people, and partners to lead the future with green energy.