Register Now
Please feel free to leave a question in the chat and a Silentnight representative will be in touch.
Silentnight Beds Careers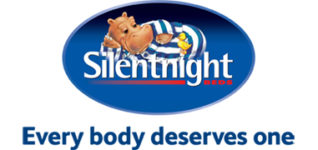 Silentnight Beds Careers
Silentnight Group make beds & mattresses for the UK & Ireland. Manufacturing & head office functions are based in Lancashire & Cumbria with a small digital team based in Manchester. Silentnight Beds is the UK's biggest bed manufacturer and an acknowledged superbrand (http://www.superbrands.uk.com/silentnight-beds). Silentnight beds & mattresses are manufactured in Barnoldswick, Lancashire. Other Silentnight bed brands manufactured in Lancashire include Rest Assured, Layezee & Perfecta. Sealy UK (the worlds biggest bed brand and UK #2) manufactures in Cumbria. As a group we produce over 500,000 beds every year and we've been the sleep experts since 1946. Our family of brands cover every base from affordable comfort to luxury and hand crafted indulgence. Whatever life stage, age or budget we have a bed or mattress to suit, which is why we can ensure 'a great night's sleep for all'.
Our award winning apprenticeship scheme has been running for over a decade, providing local young people the opportunity to build a career with the UK's leading bed and mattress manufacturer. We offer a range of apprenticeships in areas such as manufacturing, junior management, warehousing & storage, human resources, IT, and finance. Our schemes last for 2 years and we guarantee all of our apprentices a full time, permanent position upon successful completion of their apprenticeship. We are committed to the development of our apprentices and provide high quality training so they have the skills and qualifications they need to succeed in their chosen career. All apprentices attend a local College for up to a day a week to ensure they gain a nationally recognised qualification at the end of the two year programme.