Register Now
Please feel free to leave a question in the chat and a Stride Clinic representative will be in touch.
Stride Clinic Careers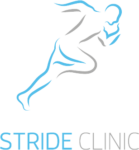 Stride Clinic Careers & Jobs
We offer all aspects of podiatry to the local area priding ourselves in the range of treatments provided from a basic nail cut through to high end gait analysis using the most up to date techniques in our modern clinic. 
Aiming to provide a welcoming and relaxed atmosphere, our reception staff are equipped to assist you with questions and booking requirements. We offer the option of home visits for patients who have difficulty coming to us and attend several local care homes. 
We all need to look after our feet and a regular chiropody treatment will do this. 
Following a medical history your podiatrist will carry out a visual foot inspection, check your feet skin condition and temperature and assess your lower limb circulation and sensory responses. The general foot care treatment consists of nail care, hard skin removal and removal of corns if necessary. This is followed by a quick foot massage with a cream suitable for your skins needs.
There are three nail layers and the infection can be limited to the lower layers causing discolouration. Over time this can progress into the whole nail causing thickening and distortion of the nail. Topical application of anti-fungal treatments struggle to penetrate the nail.
The Lacuna Method of Treating Fungal Nails involves painlessly drilling tiny holes into the nail while maintaining the integrity of the nail. This allows daily application of an anti-fungal agent to penetrate the nail and the nail bed. The patient also gets the measurable excitement of watching the fungal nail grow out. The process is repeated as the nail grows roughly every 6 weeks.
The Lacuna Method [Lacuna, a noun, meaning: an unfilled space; a gap] is having a revival and early adopters are citing successful outcomes.
Through years of attending care homes we have gleaned experience in best practice to allow minimal disruption to your routine and reduce paperwork. Please call to arrange a discussion or a visit from our podiatrist to discuss your home's specific needs.