Register Now
Students, teachers and parents of The King's School can ask questions to employers on the LIVE CHAT next to the video player.
The King's School, Prestbury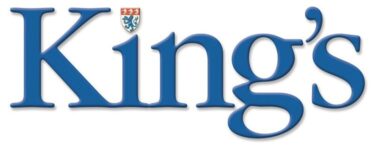 All students can receive individual careers advice from Mrs Foster along with support and guidance to help them with their GCSE and A-Level subject choices, work experience, choice of course, university, apprenticeship or gap year. Students are also invited to take the Morrisby online psychometric and interests assessment to create their own comprehensive careers profile to help inform their decision making.
Unifrog, our online careers platform, is used throughout the senior school to support the students in their journey and we would encourage parents to take a look too! Mrs Foster also oversees Speakers' Club, a programme of talks by speakers from industry and universities to inspire and inform students about different pathways open to them. Students also enjoy a number of external visits including visits to local employers, universities and careers fairs.
Form time and PSHE time is dedicated to developing students' employability skills and preparing them for their next stage in life: for higher study or employment and to develop students into independent, confident and personable young adults.
Individual assistance with UCAS applications, international university applications and travel and community projects is also provided. Students who are applying for apprenticeships benefit from a tailored programme to support them through the application process.
For queries relating to careers education or advice and guidance, please contact Caroline Foster, Careers Officer: caroline.foster@kingsmac.co.uk