Register Now
Please feel free to leave a question in the chat and an Wellbeing Farm representative will be in touch.
The Wellbeing Farm Careers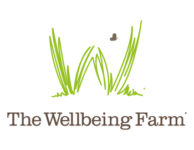 The Wellbeing Farm Careers
I had, at last, found what I was always meant to do with The Wellbeing Farm – Weddings…
In 2015 we doubled our size creating bespoke wedding facilities which included converting a former horse arena and stables in a new bar area, toilet facilities and an additional kitchen – at last we had a proper Wedding Barn which could cater for up to 260 guests. Thanks to Harry's amazing vision, he helped me make it happen and I've got to say that every day when I open our blue steel barn doors (obtained from a Bolton steel factory) I am so proud!
Talk about a take-off – wedding bookings on the farm have grown from two weddings in 2014, to 15 weddings in 2015, 48 weddings in 2016 and the rest is history we now have bookings up to 2021.
I love the fact that as well as employing around 40 young people, the great news is that local accommodation providers, pubs and shops in Edgworth and the local taxi firm are also benefitting from the demand for weddings at the farm, so our venue is also great for the local community – in fact, we are now the biggest employer in the local area!
In January 2016 we were granted our wedding licence from Blackburn with Darwen Council and our journey gets even more exciting when we won Wedding Venue of the Year by the Lancashire Tourist Board. We've then subsequently gone onto win North West Wedding Venue of the Year by Bridebook and been branded as one of the 'Best Wedding Venues in the UK to book in 2018' by the London Evening Standard.