Register Now
Please feel free to leave a question in the chat and a Whitaker representative will be in touch.
The Whitaker Careers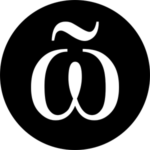 The Whitaker Careers
The Whitaker (previously Rossendale Museum & Art Gallery) is set in a beautiful park at the centre of the Rossendale Valley, Lancashire. This little 'gem' of the valley was originally built in 1840 and heroically rescued from closure in 2013, when it embarked on a loving and passionate journey of restoration and enhancement under the leadership of the newly formed 'Whitaker Group'.
Currently run as a 'not-for-profit' community organisation and supported by a niche in-house team and some incredible volunteers, The Whitaker continues to be a unique and wonderous place that remains in place for the community, celebrating its amazing heritage and reconnecting it with cultures past and present.
The team pride themselves in doing things a little differently, choosing to think beyond historic perceptions of museum behaviour and expectations, ensuring the ongoing journey of the Museum is one that is shared with all who visit, and making the Whitaker yours to cherish and enjoy for many more years to come.