Register Now
Students, teachers and parents of Thomas Alleyne's High School can ask questions to employers on the LIVE CHAT next to the video player.
Thomas Alleyne's High School, Uttoxetter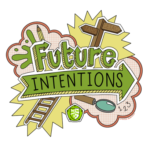 Future Intentions Evening, Thursday 28th January @ 5:00pm-7:00pm
Welcome to our Future Intentions Event. At Thomas Alleyne's High School we provide you with careers support at every key stage. Our careers resource library and webpage shares information to help you at each transition stage and at year 9, year 11 and year 13 you will receive support and guidance with your careers decision making.
Tonight's event would usually be held in our school gym and is a fantastic opportunity to meet with local providers and employers. We are fortunate to be able to host this evening via learn live. The event is designed to present a wide range of different opportunities which are available to students once you complete your time with us at TAHS. To watch the on demand videos please go to the Future Intentions sections underneath the video and click on the videos and scroll across , we hope you enjoy watching the on demand videos and remember, our staff, colleges and local businesses are all available to answer questions on the live chat feature.
Do not hesitate to contact us on futureintentions@tahs.org.uk with any questions.
Career Education
Careers education prepares you for the world after school. This includes thinking about how you look after yourself as an adult, how you relate to other people and how you fit into society.
All Year 11 students will be given a wide range of impartial information to make informed choices about their future. This will include an appointment with a level 6 qualified careers advisor. We also hold an annual future intentions evening where we liaise with local and specialist national colleges, training providers, employers and the voluntary sector to ensure that students can research a wide range of options.
Students will be have access to a wide range of resources to support them with their individual choices and this website will be updated with new opportunities and developments.