Register Now
Please feel free to leave a question in the chat and a VEKA representative will be in touch.
VEKA Careers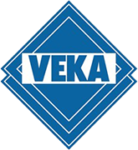 VEKA Careers & Jobs
We're the most knowledgeable brand in the industry and we use our expertise to design, develop and extrude quality PVCU systems.
VEKA has been leading the global development of PVCU window systems for over 50 years, through design, innovation and customer focus. With factories in over 40 countries across Europe, Asia, America and Russia, VEKA is the world's largest manufacturer of extruded PVCU products.
VEKA UK is the UK arm of the company; best known for the VEKA and Halo profile suites and the PVCU system that have respectively set new standards in the industry for technical excellence as well as sheer aesthetic appeal.
Our German heritage is backed by British craftsmanship; quality is embedded deep within our ethos. Our ongoing commitment to product development ensures we'll continue to evolve with the technology and the market for years to come.