Register Now
Please feel free to leave a question in the chat and a Warrington & Halton Hospitals NHS representative will be in touch.
Warrington & Halton Hospitals NHS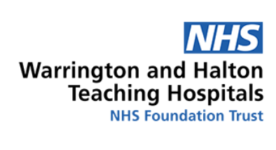 Warrington & Halton Hospitals NHS
Warrington Hospital focuses on emergency and specialist care and has all the back up services required to treat patients with a range of complex medical and surgical conditions.
Many new departments and facilities have opened at the hospital over the last few years and it provides a full range of expert inpatient and outpatient services.
Warrington Hospital is home to our accident and emergency department and maternity services.
If your surgery or care might require extra support or a high level of specialist care it is likely to be carried out at Warrington.
The hospital is also home to specialist critical care, stroke, cardiac and surgical units.
The hospital is easily accessible, located to the north of Warrington town centre which is close to the M6, M62 and M56 motorways.
It is well served by local public transport networks and our free hospital shuttle bus between our hospital sites.
View out website for more information.