Register Now
Students, teachers and parents of Whitby High School can ask questions to employers on the LIVE CHAT next to the video player.
Whitby High School, Ellesmere Port
Please use the search options above to find jobs, apply and chat to employers.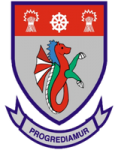 Whitby High School, Ellesmere Port
Life at The Whitby High School is about more than examination results. The school prides itself on the wide range of activities available to enrich the lives or our school community. Sixth Form feature highly in the development of our students across all areas of the school. Sporting activities, music and drama productions, educational visits, foreign excursions, Duke of Edinburgh awards expeditions, charity fund raising activities and extend the experiences of our students at every stage of their education.
Our aims are encompassed within the word PACE, in that we PREPARE students for future; support all to ACHIEVE their best, CARE for themselves, others and their environment and ENJOY education and all the joy it can bring. Prepare, Achieve, Care and Enjoy the route by which all students succeed. We believe in hard work in pursuit of the highest possible academic, personal and moral standards that allow our young people to develop into independent, caring individuals with lively, enquiring minds.