Register Now
Please feel free to leave a question in the chat and a Wilmott Dixon representative will be in touch.
Wilmott Dixon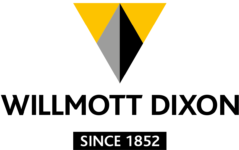 Wilmott Dixon
Our Construction team are passionate about quality for our customers in all sectors; education, leisure and culture, hotels, offices, custodial, health, retail, national frameworks for Government and local authorities.
Construction's network of local company offices (LCOs) across England and Wales, each with its own MD, provides national coverage with a local team – giving customers the close attention and relationship with their LCO team right up to MD level. The close attention and quick, responsive approach is one reason our much valued customers and supply chain opt to work with us again, and again!
The balance between being a national company and having local presence is something we are proud to have. It also helps our 'local pound' approach of working with local companies where possible, with up to 40 per cent of a project's spending distributed within 20 miles.
For customers, their project is centre stage for our team, as is our knowledge of their local community requirements, rather than being lost as a small part of national structure.