Register Now
If you are a school or college the Learn Live channel is FREE to use. This also applies to parents and students who can access the channel from home. Join here
Paving The Way - Virtual Careers Festival - Friday 22nd @ 10:00am - 1:00pm

Paving The Way – Virtual Careers Festival – Friday 22nd @ 10:00am – 1:00pm
WELCOME to the last day of the #PavingTheWay #VirtualCareersFestival hosted by The Cheshire & Warrington Pledge and Learn Live.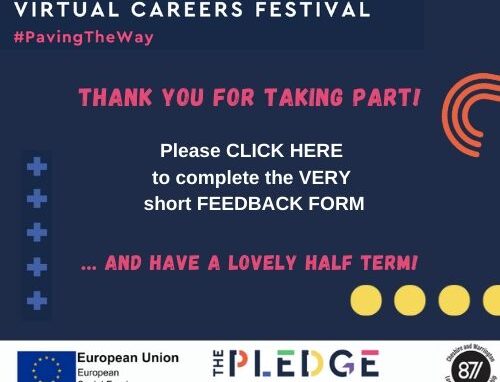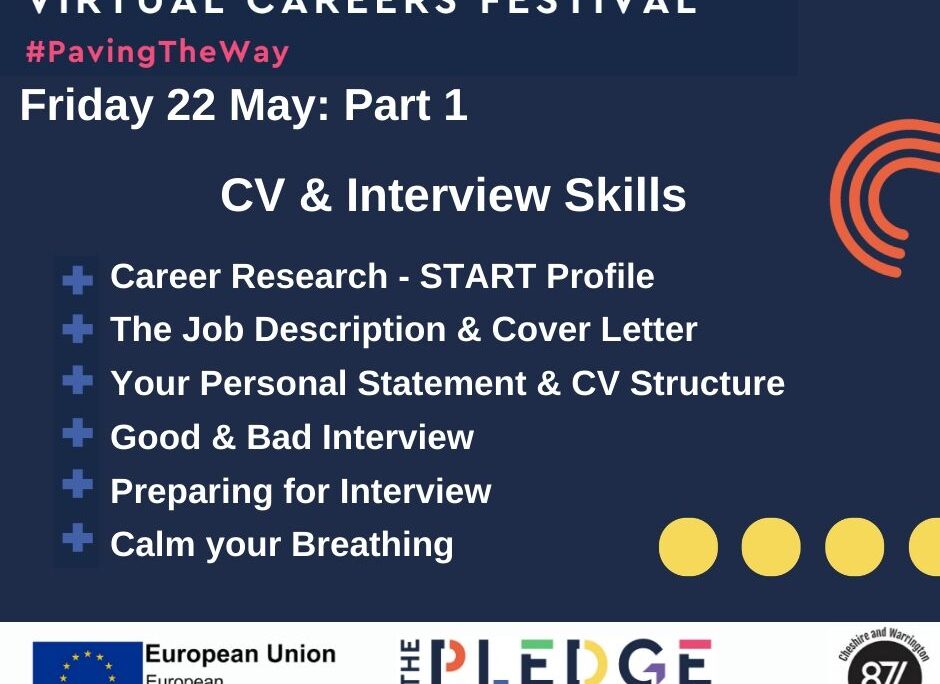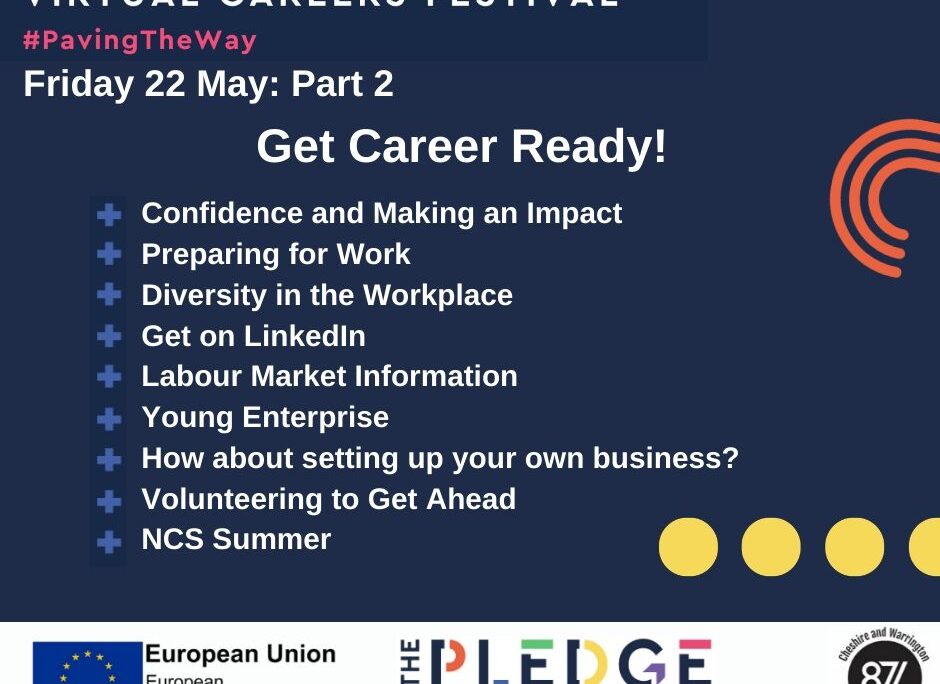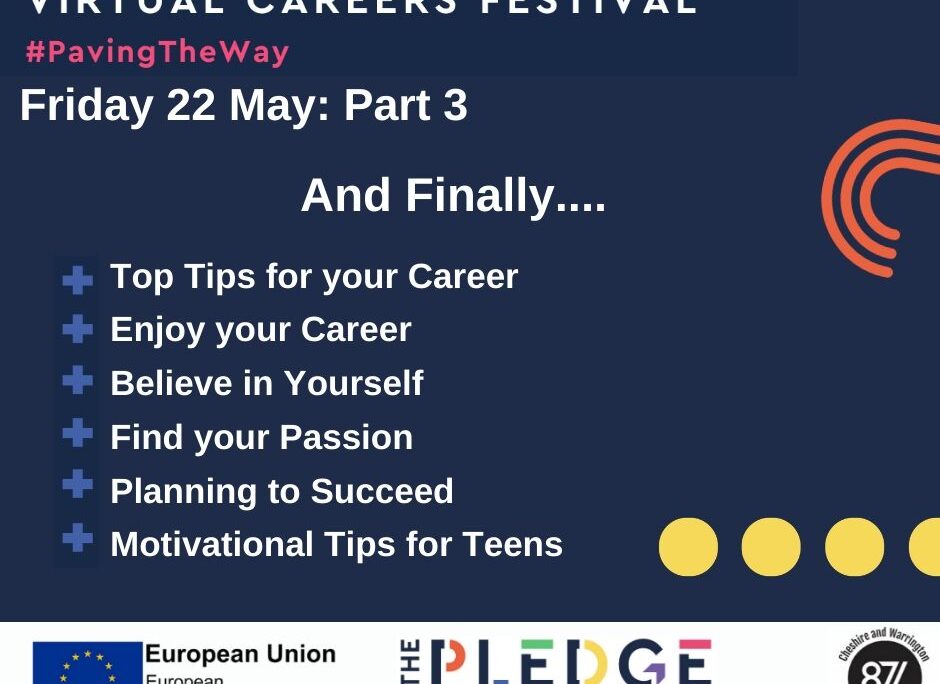 Pop into the RESOURCES tab (above right) and take a look at the FESTIVAL GUIDE. You can download and print as much or as little of this as you wish.
The "MINI PRINT VERSION" is just a few pages long for you to write onto and email back to school each day for your teacher to make a note of your career interests.
The other parts of the Festival Guide are packed with information about most of  our employer partners and links to their websites. There is no need to print the whole document but there are likely to be a few that interest you.
Each hour (see schedule) we  will publish a selection of videos in each sector. Most of the employers have a representative joining us in the CHAT ROOM (alongside the video) so you can ask them questions. Where possible they will be answering you immediately, however, some may need to reply a bit later.
All chat questions will be stored with the videos for you to refer back to whenever you like.
Please tell us about your favourite videos each day to be in with a chance to win a daily prize of a £20 Amazon voucher.
Simply Tweet @ThePledgeCW and @LearnLiveUK using #PavingTheWay and #Careers hashtag and tell us which #DayInTheLife videos you have enjoyed watching and why.
So, that's it! Enjoy the final day and see you in the Chat Room!
Thanks for all those that joined the broadcasts this week. We would value your feedback so please fill in the short questionnaire below. Thank you
https://docs.google.com/forms/d/e/1FAIpQLSdq91Bodkwt6-avSrZSeXM7QCWlS0Ne4xC1IQ8ZlfxZjcKa1g/viewform