Register Now
If you are a school or college Learn Live is FREE to use. This also applies to parents and students who can access the channel from home. Join here
Priestley College Future you Week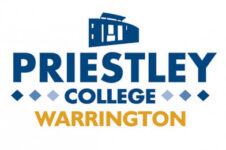 Priestley College Future you Week
Priestley College's Future You Week will provide you with information and support regarding their next steps after Priestley College.
We organise this week every year, but given the likely ongoing impact of COVID 19 it could be more important than ever.
The focus for the week is to get students to take a pause from their academic work and think about their direction, assessing their own skills, goals and future plans.
Each Day will cover a specific theme and will offer a mixture of activities, interactive sessions and related video content.
Sessions will cover the following topics:
Employability / Problem solving / Interview / Presentation / Teamwork skills
Entrepreneurship
University
Distance learning
Being a manager
Apprenticeships
Gap years
We've enlisted the help of experts, businesspeople, NHS professionals and entrepreneurs to make this an incredibly valuable experience. Many of the sessions will allow you to 'chat' online with these inspiring people.
Students should engage with at least one "live" session during the week but can sign up for as many as they like.  Sessions delivered via the Learn Live platform can be viewed again if you miss the live stream.  Please check the timetable and your Priestley Google Classroom site for daily information and instructions.
We hope you enjoy and learn from the week.
If you missed any of the videos shown LIVE, you can watch them On Demand the next day!