Need Assistance?
If you are a school or college Learn Live is FREE to use. This also applies to parents and students who can access the channel from home. Join here
I have subscribed to view content on Learn Live
I need to subscribe to view content on Learn Live
Subscribe Now
Row the Atlantic Ocean 2020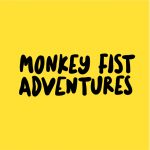 Row the Atlantic Ocean 2020
The Monkey Fist Adventures "Brain Waves" challenge will see a mixed crew of 4 attempt to row two oceans in 2020. The Atlantic, leaving in January from Lanzarote to Antigua covering approximately 3,500 miles and then the Indian Ocean, leaving mid to late April from Geraldton in Western Australia and ending in Mombasa, Kenya covering approximately 5,500 miles.
While they are out on the water they will be able to hold real time live video sessions and are keen to try and engage with children of all ages, inspiring them to challenge themselves by trying scenarios out of their comfort zones, to think about how to lead a healthy lifestyle and how they can help others.
Teachers can use the sessions as hooks into topics such as geography, meteorology, marine conservation, plastics in the oceans, doing something to help others and how to work together as a team.
This type of technology has never been available on an Ocean Rowing boat before and will give a direct insight into what it is like to live life away from land for months at a time
While they are at sea they will be completely unsupported and for most of the time the closest human beings to them will be the astronauts living on the International Space Station. This means that they will have to deal with any problems that they face by themselves, relying on the equipment that they take with them when they leave and each other.
During their time on the water the crew will have to overcome many obstacles. Sea sickness, exhaustion, weight loss, big weather and towering seas but on the flip side they will see the most amazing beauty through sunsets and sunrises, the night sky and marine life. Nature at it's best and worst.
For more information about Row the Atlantic Ocean and how to get involved please visit:-
The live chat is always open next to the video player so feel free to leave us a question or comment and we'll get it forwarded to the panel of experts in construction.
Broadcast length = 5 mins
Billy Taylor

The Skipper

Billy started ocean rowing challenges in 2014 after finding out his childhood friend had been diagnosed with Young Onset Parkinson's Disease. He has rowed across the Pacific and Indian Oceans, the Mediterranean and the English Channel, all of which have been to raise awareness of YOPD.

Alex Mason

The Novice

Alex is a multi-discipline adventurer, she has walked over 9,400 miles around the world, spent 6 months in the saddle cycle touring through Australia and Indonesia, and she has summited a few mountains. Alex has limited experience on the water but is keen to see if her arms work as well as her legs.

Scott Butler

The Able Seaman

Self professed adventurer, aspiring author and actual firefighter… Scott is on a mission to complete a massive bucket list! With a string of fundraising adventures under his belt including a solo row across the Black Sea, he brings experience and enthusiasm to the crew!

Liz Dennett

The Scouser

Liz was diagnosed with Parkinson's Disease in 2014, 5 weeks before her 44th birthday. Since then Liz has been raising awareness to try and show people that a diagnosis doesn't mean the end of your life. Liz has always been a keen runner and has completed many marathons in her time. She has also taken up paddle boarding and competes in Canicross, Bikejor and dog triathlon events.

John Haskell

The Entertainer

After acquiring an old wooden boat that was an exhibit in Swansea maritime museum and totally rebuilding it, John successfully rowed across the Atlantic Ocean as one of a pair. He has two teenage children and believes the most important role in life is being the best dad that he can be and hopefully inspiring them and others.
learnliveuk.com is operated by Learn Live Limited registered in England under company number 08812253, whose registered address is Chorley Business and Technical Centre, Euxton Lane, Chorley PR7 6TE
FAQs
Contact Us
Help
For best results please use Google Chrome on a PC/Laptop or Safari/Firefox on a tablet device.
If you have any technical difficulties please email bookings@learnliveuk.com or call the Learn Live team on 01257 446010