Register Now
Please leave your questions about apprenticeships in the LIVE CHAT below.
South Tyneside LIVE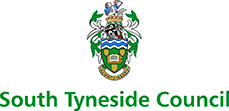 South Tyneside LIVE
If you are interested in an apprenticeship, then watch this broadcast recorded live on Thursday 28th November. The National Apprenticeship Service and South Tyneside Council hosted the broadcast with local employers in Tyne and Wear to find out about the type of apprenticeships that are available in the North East and how an apprenticeship puts you on an excellent footing to develop your career.
Employers including Siemens Gamesa Renewable Energy, Zenith People, Port of Tyne and their apprentices attended to answer questions about their apprenticeship programme.
Register your interest now, and if you have any questions for the employers and their apprentices , please submit them now using the live chat facility next to the video player.
Alison Maynard

Deputy Chief Executive

Alison Maynard's dedication to driving a high skills agenda among the modern workforce has helped position South Tyneside College as a leader in its field.

She has been pivotal to shaping a curriculum that allows students to gain the high-level skills and qualifications they need to access employment or move further into education.

High-profile successes include the creation of Career College North East, a unique learning pathway for 14 to 19-year olds to gain expert training in advanced manufacturing, engineering, computer science and marine, and the Lee Stafford Education [email protected], which teaches cutting edge hairdressing skills.

Her work has greatly advanced vocational learning opportunities, such as improving access to courses for all learners and supporting employability skills for NEET young people and the unemployed.

Alison's other achievements include expanding strategic apprenticeship and traineeship provision, which directly satisfies a regional and national skills improvement agenda.

She has also worked extensively with Polish young people's services in developing and advising on vocational education, with similar experience in Brazil and China, and is a respected curriculum expert for Pearson Edexcel.

Nicola Smith

Port of Tyne

Nicola started her career in HR at an administrative level with the Legal Services Commission and following a year's experience within HR moved to a role at the Port of Tyne in 2009, again commencing at administrative but was appointed as HR Advisor in 2013.

The Port currently employees over 370 people with a £57m turnover in 2018. The Port has a wide ranging remit and employees are recruited across all key business areas including Bulk Cargoes, Logistics, Marine Services, Cruise and Ferries, as well as all of the support services areas such as Engineering and all office functions. Within her HR Advisor role, Nicola is responsible for employees within Management/Administration and Logistics specifically, and works closely with Managers to support them with their recruitment needs.

In 2013 the Port of Tyne launched their Apprenticeship Programme and have worked closely to date with Zenith and their Rising Star Team to recruit apprentices into the business year on year. Our apprentices have gained vocational qualifications which have lead them to secure permanent roles within the business or have helped them to secure employment externally. The Port's vision is to be future ready and key to the success of this is bringing apprentices into the business to learn the ropes and keep our business thriving.

Lisa Fagan

Port of Tyne

Lisa commenced as an HR Assistant with the Port of Tyne in 2005.  As her experience and knowledge increased Lisa was appointed to HR Advisor in 2013 for a number of business areas, in particular Bulk Cargo, Marine Services, Cruise and Ferries and Engineering.  Within her remit Lisa is responsible for working with managers for any recruitment needs and any other employee related issues or projects.

Lisa has been involved in the Apprentice Recruitment Programme since 2013 where a number of students have been able to work with the Port to gain vocational qualifications as well as on the job training.  As the Port has a number of business areas, there is normally a variety of different apprenticeships available.  Fortunately a number of apprentices have had the opportunity to become permanent employees at the Port or at external organisations

Chelsea Bell

Port of Tyne

Following completing her GCSEs, Chelsea applied for a 2 year Business Admin apprenticeship with the Port. On successful completion of an apprenticeship bootcamp with Rising Star (Zenith) and an interview, she was successful in being appointed to the role based in the HR team at the Port from September 2015. During her time as a Business Admin apprentice Chelsea was also able to spend time working the Port's Group Legal Insurance Manager and developed an interest in starting a Legal Admin Apprenticeship. Following completion of the 2 year Business Admin Apprenticeship, Chelsea was appointed as a Legal Admin Apprentice on a further 2 year programme and is now studying for Paralegal qualifications and hopes to secure a role as a Paralegal Assistant at the end of the 2 year programme.

Tom Peacock

Port of Tyne

Following completing his GCSEs Tom was recruited as a Trainee Deck Officer with the Merchant Navy but realised in March 2016 that the role was not for him as he did not wish to work away from home. Tom saw an advert to apply for a Port Operative apprenticeship at the Port and like Chelsea, on successful completion of an apprenticeship bootcamp with Rising Star (Zenith) and an interview, he was successful in being appointed to the role on a 2 year programme from September 2016. The Port Operative apprenticeship involves learning how to load/unload a range of different bulk cargos which come into the Port on various types of vessels and during his time as an apprentice Tom learned how to operate a range of different plant equipment. At the end of the 2 year programme there were no vacancies available within Port Operations for Tom, however he was able to secure a part-time role working as Warehouse Operative on the Port. It was not long before Tom had the opportunity however to apply for a full time permanent position at the Port and was successful in being appointed as a Container Terminal Operative on a permanent basis from January 2019. Within his new role Tom assists with container vessel operations, moves containers as required in and out of the terminal storage facility and also transports containers around the Port.

Angela Anderson

Zenith People

Angela's early career started in manufacturing straight from sixth form college – she took part in an apprenticeship programme run by a large global manufacturing business which saw her work in all departments as part of her training and complete a series of leadership and management qualifications, finishing with a Post-Graduate Diploma in Management.  After spells as a Production Supervisor and Process Engineer, she left manufacturing for Recruitment – working for a large regional recruiter in both the temporary and permanent markets, before leaving to set up her own recruitment business, Zenith People, in 2001.  Over the past 18 year the business has grown from an initial team of two in a small office in Hebburn, into a £6+M turnover business with both recruitment and training divisions, employing over 35 staff in offices in Monkton and South Shields.

Given her background, Angela is a firm believer in the positive opportunities apprenticeships can provide – giving young people a powerful mix of training, qualifications and invaluable work experience.  Zenith not only delivers apprenticeship training to a broad range of employers and apprentices across the region, but the business also runs a comprehensive internal apprenticeship programme – using the fantastic talent coming through the programme to address skills gaps, to plan for succession and growth and, to keep our ideas and perspective fresh!

Georgia Callander

Zenith People

I'm Georgia Callander and I undertook a Business Administration L2 apprenticeship with Zenith in February 2018. It was a 12-month apprenticeship and duties included preparing paperwork for upcoming courses, supporting at job fayres, Job Centre Plus (JCP) events and supporting the Candidate Engagement Team.

During my administration role it became apparent to management that I excelled in candidate engagement and this was something that I was keen to pursue. Upon the completion of my apprenticeship I was then offered fulltime employment with Zenith as a Candidate Engagement Consultant where I am now first point of contact for youth recruitment as well as undertaking any other recruitment needs as and when required.

I am also involved in commercial training where employer needs are identified, I will place job board advertisements and liaise directly with the JCP to attract potential candidates.  I fully support pre-employment training by pre-screening and selecting candidates.

Carl Robb

Siemens Gamesa Renewable Energy

With 25 years in industry, in sectors as diverse as finance, utilities and engineering Carl has unique experience in operational support and raising the standards of Learning and Development in large organisations. For the last four years, Carl has utilised this experience to advance development at Siemens Gamesa Renewable Energy. This has coincided with a period in which the sector has seen seismic change, from being an alternative energy source to becoming mainstream and from there to becoming the majority provider of energy to the UK. A rapidly changing industry has necessitated an agile and expert learning and development framework, one that Carl pioneered and championed.

John Marshall

Siemens Gamesa Renewable Energy

Hi, my name is John Marshall, I am 22 years old from Hull. I am undertaking a Trailblazer qualification called Mechatronics Maintenance Technician at level 3 which is part of the Engineering Technician standard.

My area of expertise will be Wind Turbine Technology. I am employed by Siemens Gamesa Renewable Energy who are by far the biggest manufacturer of Wind Turbines and their head office is based in Newcastle, UK, I have been with SGRE since September 2016.

I am currently in my last year of my apprenticeship, 4 th year, 60 % through my NVQ work-based qualification, which includes technical knowledge question and in-depth criteria led job reports.