Register Now
If you are a school or college the Learn Live channel is FREE to use. This also applies to parents and students who can access the channel from home. Join here
STEP-UP Employability Skills – Employers' Top Ten Most Wanted!
STEP-Up Employment and Skills Broadcast
STEP-Up Somerset Employment and Skills Broadcast, Thursday 18th March @ 6:00pm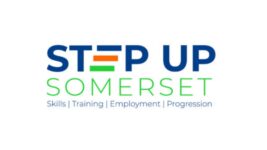 STEP-Up Employment and Skills Broadcast, Thursday 18th March @ 6:00pm
STEP-Up Somerset —  Whether you are searching for your next job opportunity, starting a new career, working on your employability skills or just beginning your journey in the world of work, you will find information and support to help you via the STEP-Up Somerset website.  STEP-Up works with a range of partners across Somerset, to ensure that details of the latest employment, skills development and related support is available for you to explore.
18th March 2021:
Be Your Own Boss
Have you thought about starting your own business? Now could be the time to make your ideas a reality.
You could use your work-based expertise to build your own business, or a passion you'd love to turn into a full-time job. You could be a born entrepreneur, able to not only spot opportunities, but figure out how to make them grow. Or your business could seek to make life better for people in your community.
Starting your own business is an exciting idea, but there's a lot to weigh up, as well Once you've done your research, you need to think about the type of business (e.g. limited company, community interest company, sole trading etc.) that suits you, it's essential to build a business plan, sort legal, finance and marketing.
If you want to set up your own business, but just don't know where to start, this Learnlive broadcast is for you.  A panel of business experts will offer you advice on all areas of starting a business and becoming your own boss.
Our experts include:
Heart of the South West Growth Hub
Somerset County Council
School for Social Entrepreneurs AWE
SWIH Finance
New Enterprise Allowance
Digital Skills Partnership
25th February 2021:
Employability Skills – Employers' Top Ten Most Wanted!
This Live Broadcast will introduce the top ten most wanted Employability Skills, exploring why they are important to local Somerset employers and how they can be demonstrated and developed.  This could be through online skills assessments, volunteering, on the job and through specific training. 
19th November 2020:
New Futures – Employment and Redundancy Support
This broadcast will focus on the support available to those looking for a new job, or who have recently been made redundant.   It will include topics such as:
How to find and apply for a job;
New methods of recruitment;
Benefits advice;
Employment and redundancy support initiatives;
Training opportunities to up-skill;
Volunteering as a means of developing skills and gaining experience;
Wellbeing support e.g. addressing financial difficulties, mental health issues associated with redundancy.