Need Assistance?
If you are a school or college Learn Live is FREE to use. This also applies to parents and students who can access the channel from home. Join here
TCAT Careers Day

TCAT Careers Day
Increase your knowledge about the world of work and post 16 choices.
CHECK OUT THE RESOURCES TAB FOR FURTHER INFORMATION. CLICK ON THE VIDEOS BELOW TO PLAY THEM AT THE TIME DISPLAYED ON THE TIMETABLE.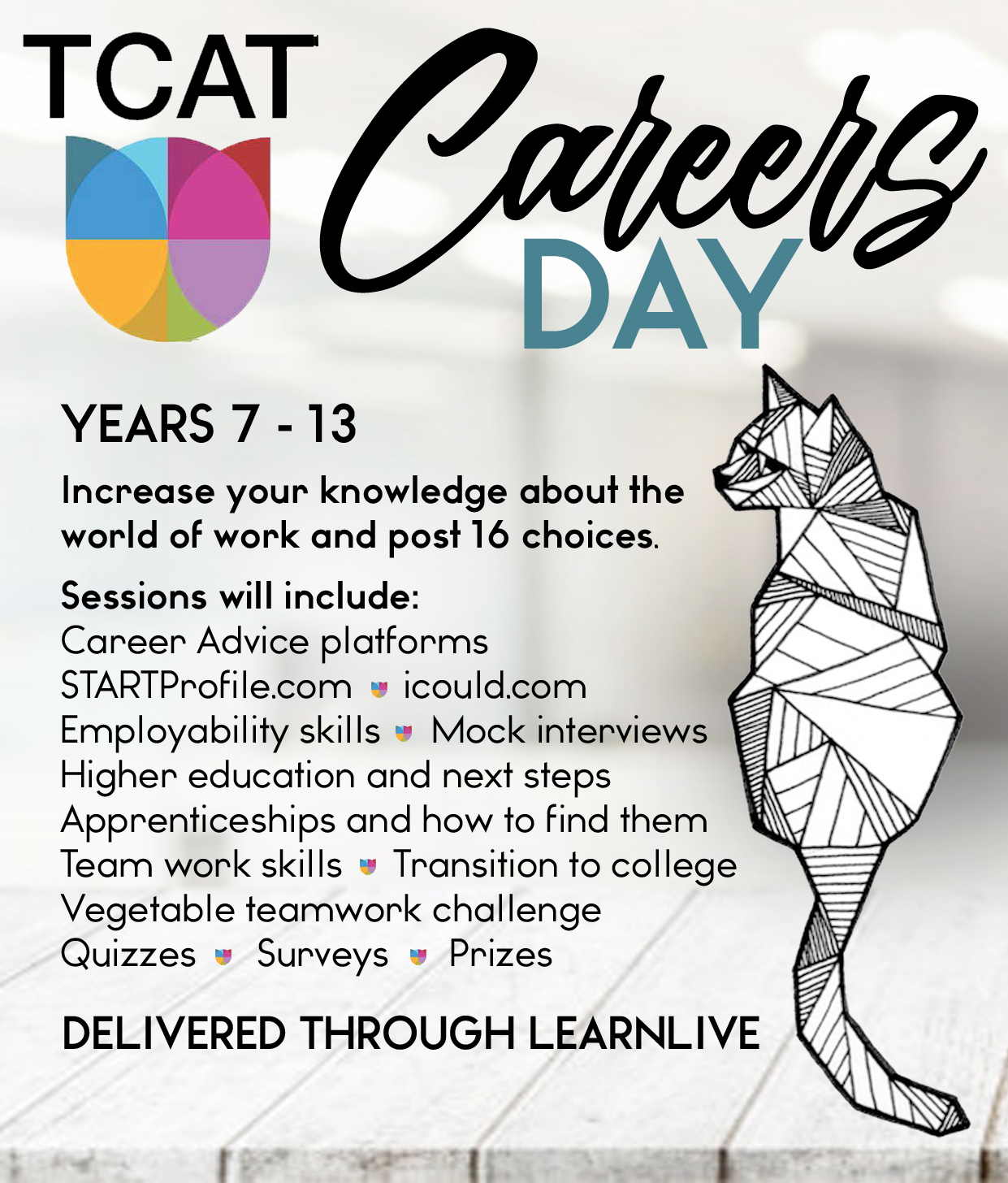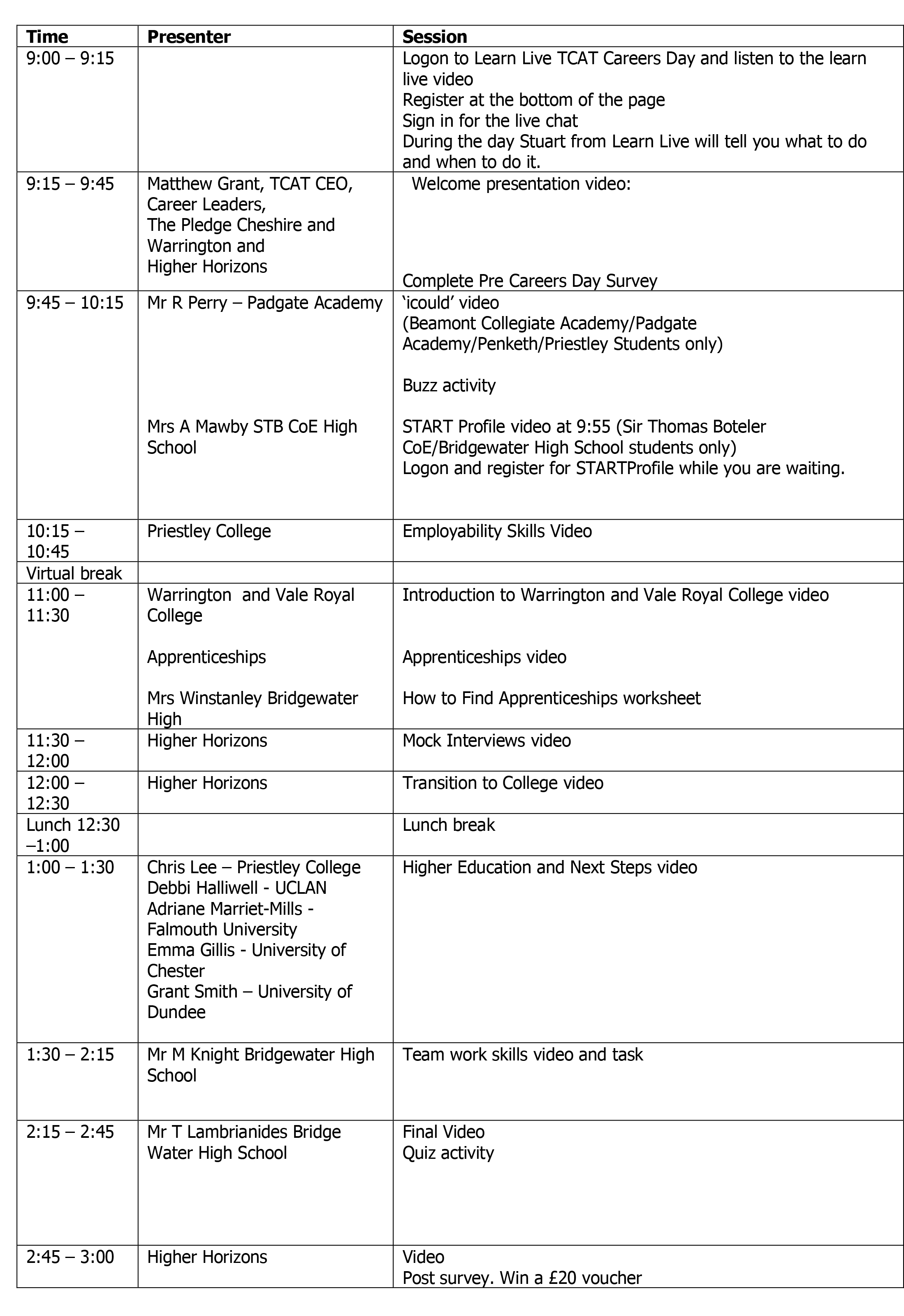 Pre survey
Cat 2 pre
http://sgiz.eu/s3/Remote-Outreach-Cat-2-PRE
activity number: 66859
Post Survey
Cat 2 post
http://sgiz.eu/s3/RemoteOutreach-Cat2Post
activity number: 66859
Follow up
Complete the 2 surveys for the chance to win a £20 voucher from Higher Horizons
Complete the quiz and send it to your teacher below (chance to win a prize)
Send a photo of your vegetable challenge to your teacher below (chance to win a prize)
Listen to the final video
| | | |
| --- | --- | --- |
| BCA | Mrs McMillan | mcmillanm@bca.warrington.ac.uk |
| Bridgewater High | Mrs M Winstanley | m.winstanley@bridgewaterhigh.com |
| Padgate Academy | Mr Perry | reperry@padgateacademy.co.uk |
| Penketh | Mr Musgrove | imusgrove@penkethhigh.org |
| STB | Mrs Armstrong (Year 10/11) | aarmstrong@boteler.org.uk |
| STB | Mrs Butcher (Year 8/9) | lbutcher@boteler.org.uk |
| STB | Miss Hayes (Year 7) | hayes@boteler.org.uk |
| Priestley | Adam Bird | tcatcareers@priestley.ac.uk |