Register Now
If you are a school or college the Learn Live channel is FREE to use. This also applies to parents and students who can access the channel from home. Join here
The EDF Challenge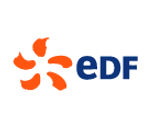 The EDF Challenge
Tom Thayer from EDF has set a challenge around producing electricity in 2050. How have you used electricity today? How can the UK produce electricity in a reliable way whilst keeping carbon emissions low in the future? Can we tackle climate change together?
Post project ideas on Twitter including @edfenergy @LearnLiveUK using the #EnergyMix2050
About EDF 
EDF Energy is the UK's largest producer of low-carbon energy and the country's biggest electricity supplier by volume, powering more than 5.5 million homes and businesses. We also own and operate the UK's eight nuclear power stations and are building a new one at Hinkley Point C in Somerset, which will provide sustainable, low-carbon electricity for around six million homes for many years to come. This makes us uniquely placed to lead the change to a cleaner, electric future. If you like the sound of an Electric future then why not join us? #GenerationElectric. Everyone's welcome.
Resources
https://www.edfenergy.com/hpceducationandskills
https://www.edfenergy.com/hpcinspire
https://www.edfenergy.com/younghpc
https://www.edfenergy.com/apprenticeships
https://www.startprofile.com/hpc
References
 Author unknown. 2017. Fossil fuel burning set to hit record high in 2017. [Accessed: 02/03/2020] (https://www.edie.net/news/6/Fossil-fuel-burning-set-to-hit-record-high-in-2017–scientists-warn/)
DECC (21 September 2012) The energy challenge. [Online video] Available at: https://www.youtube.com/watch?v=deT0_ERH7ls [Accessed: 02/03/2020]
NASA's Goddard Space Flight Center. 2019. Earth's long-term warming trend visualization. Available at: (https://climate.nasa.gov/news/2876/new-studies-increase-confidence-in-nasas-measure-of-earths-temperature/) [Accessed: 02/03/2020]
UN Development Programme. Global Warming Thermometer. Available at: (https://gph.is/g/ZrnAx8J) [Accessed: 02/03/2020]
Tom Thayer

Education Lead for EDF

Tom has a BSc in Geography and an MA in Education and Professional Development. He is a qualified Teacher and leads the Inspire Education programme for EDF at Hinkley Point C – a new power station being built in Somerset, England.

The Inspire programme was created in 2011 to highlight the roles and opportunities that will come both in the construction and the eventual operation of the new power station. The programme has led to over 180,000 student interactions and has been hugely successful in raising aspirations (particularly around STEM subjects) of young people and transitioning local people into apprenticeship opportunities. Inspire is one of the largest outreach programmes of its kind and is part of a wider portfolio of Hinkley Point C Education, Employment and Skills initiatives – more information and online resources can be found at: 

www.edfenergy.com/HPCeducationandskills.com