Register Now
Please use the LIVE Chat for any questions you may have. A representative from the Environment Agency & Brunel University will get back to you.
The Water Environment- Challenges and Opportunities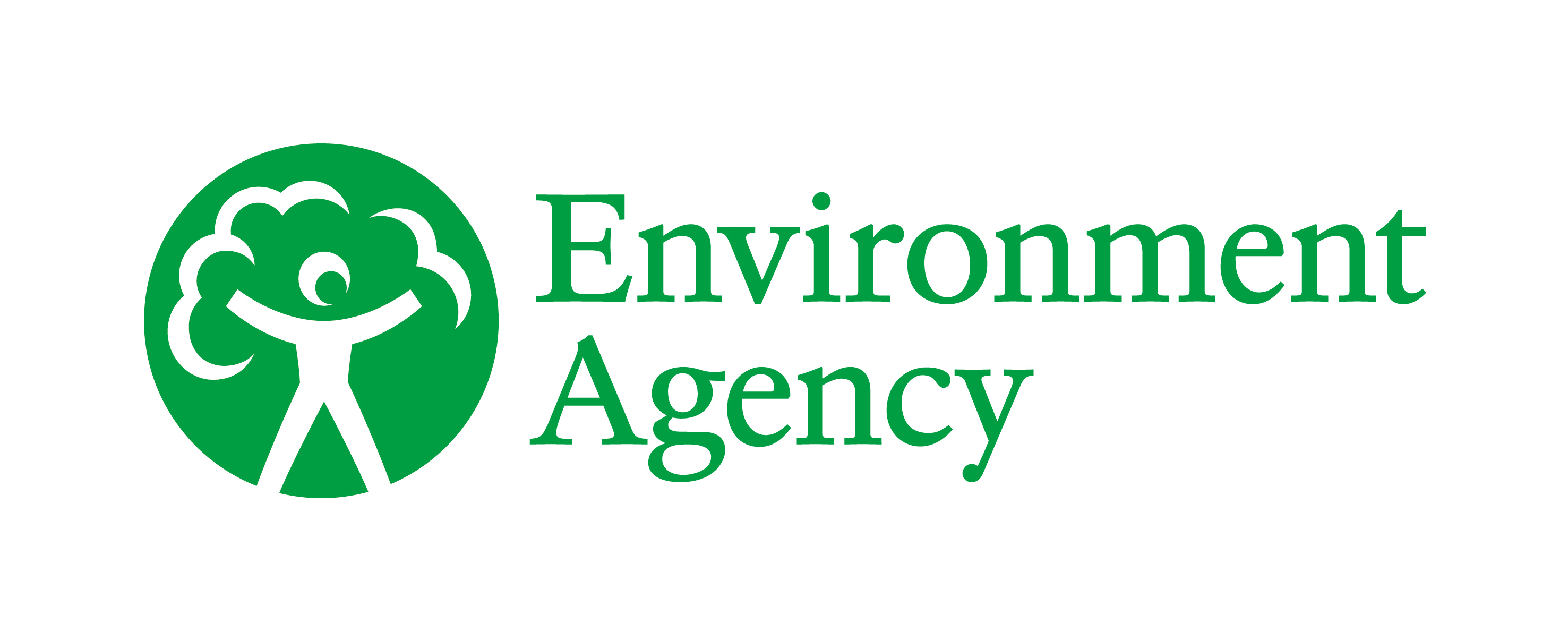 The Water Environment- Challenges and Opportunities
Friday 12th June @ 10:00am
Rethinking Water –the Challenges and choices
Climate change is impacting our water environments. We need to ensure our rivers are healthy and there is plenty of clean water for people and nature.
 We all depend on water. We urgently need to protect and improve our waters and find a better balance that meets the needs of people and nature.
We will discuss the value of water, our rivers, lakes, canals, coasts and groundwater with people whose work is all about improving the environment.
We want to listen to you to hear your thoughts on the challenges and choices that threaten the water environment so please click on the link to share them with us. https://consult.environment-agency.gov.uk/environment-and-business/challenges-and-choices/
Climate Change is affecting us all. You can help make a difference protecting communities and the environment from the risk of flooding through engineering solutions.
Brunel University London has partnered with the Environment Agency and HR Wallingford to offer a sponsored degree in Flood and Coastal Engineering. The two year Flood and Coastal Engineering foundation degree with top up BSc combines academic study with hand-on experience including two six month placements with the Environment Agency and a summer school hosted by HR Wallingford.  The Environment Agency will pay your  tuition fees and a £1000/month training allowance when on placement.
The programme is designed to train you to be ready for work in the flood and coastal sector and provides the opportunity to extend your studies to Bachelors and Masters Level.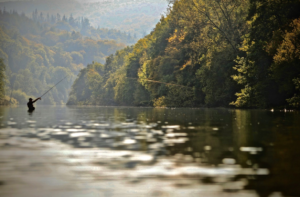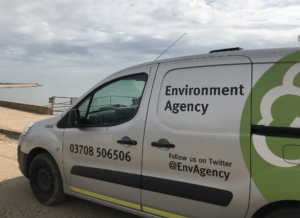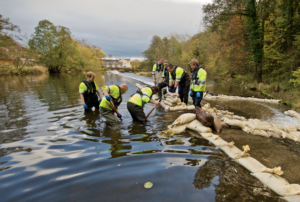 Carola Köenig

Senior Lecturer at Brunel University London

Carola Köenig is a Senior Lecturer in the College of Engineering, Design and Physical Sciences at Brunel University London. She is the Course Director for the FdSc, BSc and MSc programmes in Flood and Coastal Engineeing. Following her degree in Mechanical Engineering (Dipl-Ing) from the University of Stuttgart, Germany in 1992 and a short period in industry she obtained a PhD from Brunel in 1998. Her expertise is in Fluid Mechanics within a variety of multi-disciplinary environments which include biomedical and bioprocess engineering as well as thermofluids engineering. She is a Charted Engineer and Member of the Institution of Mechanical Engineers. She is also a Fellow of the Institute of the Higher Education Academy and has a keen interest in education management.

Toni Scarr

Rethinking Water Manager

Toni is the Rethinking water manager at the Environment Agency. She works to protect and improve our water environment by having a nationwide "Re-thinking Water" conversation to influence a new approach to water policy and management. This is done through working with others including young people.  We urgently need to protect and improve our waters and find a better balance that meets the needs of people and nature. She studied biology and has worked at the Environment Agency in many roles including bathing water quality, biodiversity, catchment, estuarine and coastal waters management.

Emma Howard Boyd

Chair of the Environment Agency

Emma Howard Boyd is the Chair of the Environment Agency and UK Commissioner to the Global Commission on Adaptation. Emma also serves on boards and advisory committees for: ShareAction, Menhaden Capital PLC and The Prince's Accounting for Sustainability Project. She also chairs the investment committee of the Environment Agency Pension Fund.

Other recent non-executive or advisory roles include: ShareAction (Chair of Trustees), Future Cities Catapult (Vice Chair), Aldersgate Group, 30% Club Steering Group the Carbon Trust Advisory Panel, and the UK Government's Green Finance Taskforce.

Emma has worked in financial services for over 25 years, in corporate finance and fund management. As Director of Stewardship at Jupiter Asset Management until July 2014, Emma was integral to the development of their expertise in the corporate governance and sustainability fields.

Jeanette Wooster

Catchment Co-ordinator

I'm a Catchment Coordinator for the Environment Agency in Thames Area. I work with Catchment Partnerships and communities to improve the water environment. I currently work in the Evenlode catchment. I've worked for the Environment Agency for over 20 years.  I started with the Environment Agency after completing an Environment Management MSc.  Initially I worked as an Environment Officer in waste regulation.  I then specialised in agriculture and farm inspections.  After this I moved to an advisory role working with farmers to reduce pesticide runoff into watercourses. I've been doing my current role since 2014.

Paul Cross

Chartered Water and Environmental Manager and Chartered Scientist

Graduating from the University of Hertfordshire with a Geography Degree, I knew I wanted to work within the environmental sector, but less certain in what area. I chose to work for the Environment Agency initially because of the technical breadth of the organisation. I have now worked for the Environment Agency for 15 years and have held many technical and leadership roles during this time. In my current role, I focus on ensuring the organisation and its partners has the right people, with the right skills, in the right location, at the right time, to face the challenges of today and the future.

I am a Chartered Water and Environmental Manager and Chartered Scientist. Previously sponsored by the Environment Agency to complete an MSc in Water and Environmental Management. The organisation continues to invest in my personal and professional development, and I am currently a Level 7 Senior Leader Apprentice, working towards an MBA at Hertfordshire Business School.

Joanna Heisse

Biodiversity Technical Specialist

I have worked at the Environment Agency for 16 years, almost all of that time spent working in biodiversity, protecting and enhancing wildlife. During my time there I have worked on projects to protect species such as otters and water voles, I have helped bring rivers back to life by breaking them out of concrete, influenced developers to make sure that the largest developments along the Thames help wildlife and tackled invasive non-native species that are damaging our rivers and wetlands. I started at the Environment Agency after a degree in Biology and an MSc in Nature Conservation, followed by ecological consultancy work and have progressed in the team to become a Biodiversity technical specialist.

I am currently taking a break from working in Biodiversity by leading the Environment Agency's Women's Network. My role is to help encourage, enable and equip women to achieve their full potential in the workplace by supporting initiatives such as mentoring, supporting our flexible working policies, supporting parents and challenging bias.