Need Assistance?
If you are a school or college Learn Live is FREE to use. This also applies to parents and students who can access the channel from home. Join here
Time To Talk College and University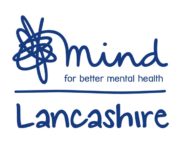 Time To Talk College and University

This LIVE roundtable broadcast focused on the important topic of Mental health and for students in Secondary Schools.
There were some practical demonstrations surrounding coping strategies and exercises, wellbeing training. The panel spoke in-depth about feelings and who to turn to when you are getting symptoms of Anxiety and Depression.
The panel emphasised the importance of seeking help when you are struggling, ensuring you reach out and TALK.
Any questions you have about Mental health problems, training, stigmas or Mental Health in general, leave for the panel by using the chat facility next to the video player.
Broadcast length: 23 minutes.
Please visit Lancashire Mind's Website or Charlotte's website for further resources;
http://www.lancashiremind.org.uk/
https://www.charlottelowepsychologicalservices.co.uk/resources.php
Watch a previous mental health broadcast – Mens Mental health with Charlotte Lowe here – https://learnliveuk.com/learn-live-mens-mental-health-awareness/
Charlotte Lowe

Owner of Charlotte Lowe Psychological Services

Owner of Charlotte Lowe Psychological Services, Charlotte has over 18 year's experience of working within the mental health sector, both with adults, as well as children and young people. She has extensive experience and training in psychology and a range of psychotherapeutic approaches, including CBT, Trauma-Focused Cognitive Behavioural Therapy (TF-CBT), Mindfulness and Compassionate Based Approaches, Solution Focused Brief Therapy (SFBT) and Eye-Movement Desensitisation and Reprocessing (EMDR).

She has effectively provided strategies in helping individuals for many years and based on her work in 2017 she won 'The Shining Star' award. This award was received from the Centre of Excellence for 'making a positive difference to the lives of others. Charlotte is an accredited Cognitive Behavioural Therapist with the British Association for Behavioural and Cognitive Therapists (BABCP) and received regular clinical supervision from an experienced CBT therapist.

Charlotte is passionate about improving services and the provisional available for children and young people. In January 2017 she supported the ShawMind Foundation's petition which argues for the discussion of mental health to be made compulsory to the school curriculum. She is currently traveling all over to UK to speak to young people in educational establishments about mental health and the stigma that follows, including delivering teacher training to help teachers understand the impacts of mental health with updated courses.

Holly Mannion

Community Development Lead

After studying Psychology at Liverpool Hope University and working in a wide variety of settings, Holly always wanted a career where in which she could support and empower others. At the start of her career, she worked in supporting roles within further education as well as volunteering with a range of charities, opening her eyes to just how much of an effect poor mental health can have on people's lives. She started to experience her own mental health challenges making her more passionate than ever about helping others to overcome their wellbeing.

In 2013 she became a volunteer for Lancashire Mind alongside her full-time role as a Careers Coordinator in a sixth form college. Holly contributed as much as she could to a valuable organisation who offered members of the community information, guidance, and support in how to keep their wellbeing high and therefore, look after their mental health in the long term. This experience led to a change in career direction eventually, and in 2015 Holly became a support worker with another mental health charity, Richmond Fellowship. Gaining first hand experience of supporting people to become more socially included, learning more about how working with people within non-clinical community settings, empowering people with the confidence and self belief to keep themselves well.

In 2017 Holly was successfully appointed to work for Lancashire Mind in Community Development. Then in 2019, she was promoted to Community Development Lead. Proudly and happy to be able to lead a skilled and passionate team who work hard to deliver a positive preventative message to Lancashire communities.

"Mental health is what truly makes us human, and that is why it is so important to me to be part of a movement with the aim of equipping people with the tools and confidence to look after their mental health, in order to live a fulfilled and happy life."

Bryony Littler

Wellbeing Coach Lead

Bryony started her journey into this field at University where she studied Psychology, Counselling and Psychotherapy, it was during this time that she also started volunteering as an administrator at Lancashire Mind to gain some experience. Following this she then decided to further her knowledge in studying for a post graduate certificate in primary mental health care which allowed her to deliver low intensity CBT interventions to people in East Lancashire.

Bryony started working on the Changing Futures project in 2017 to help build better opportunities for people aged 16+ in Lancashire by offering holistic, "hand holding" support for those who need it. She was able to help people identify barriers to them maintaining good wellbeing and help them be proactive in how they can overcome them. "Seeing how people can turn their lives around really is rewarding".

Although challenging, the job helped Bryony to fully understand the idiosyncrasies and differences which can impact mental health and wellbeing for people who were using the service. It was at the end of her contract at the Women's centre when the job advert for a Wellbeing coach came up at Lancashire Mind which just seemed to be the perfect job opportunity.

After 14 months as a Wellbeing coach she then decided to apply for my managers role and with the support of the organisational team at Lancashire Mind she was successful -becoming a Wellbeing Coach Lead. "I do believe that with the right attitude and passion we can achieve mental wellbeing for all!" She see's a bright future for herself with goals and aspirations to help others she will always be in a rewarding job.
Download
Lancashire Mind/ Mindguide
Guide to a better wellbeing
Download
Parents / Carers Resources
This leaflet provides information to parents and carers on how they can support their children's mental health and wellbeing.
Download
Parental Self Care Resources
This information leaflet is aimed specifically at parents and carers. It offers advice on the importance of practising self-care and outlines different ways parents and carers can maintain positive emotional wellbeing.
learnliveuk.com is operated by Learn Live Limited registered in England under company number 08812253, whose registered address is Chorley Business and Technical Centre, Euxton Lane, Chorley PR7 6TE
FAQs
Contact Us
Help
For best results please use Google Chrome on a PC/Laptop or Safari/Firefox on a tablet device.
If you have any technical difficulties please email bookings@learnliveuk.com or call the Learn Live team on 01257 446010