Register Now
If you are a school or college the Learn Live channel is FREE to use. This also applies to parents and students who can access the channel from home. Join here
Time To Talk Secondary Schools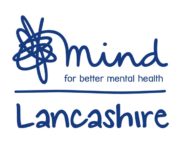 Time To Talk Secondary Schools

This LIVE roundtable broadcast focused on the important topic of Mental health and for students in Secondary Schools.
There were practical demonstrations on coping strategies and exercises and wellbeing training. The panel spoke in-depth about feelings and who to turn to when you are getting symptoms of Anxiety and Depression.
The panel emphasised the importance of seeking help when you are struggling, ensuring you reach out and TALK.
Any questions you have about Mental health problems, training, stigmas or Mental Health in general, leave for the panel by using the chat facility next to the video player.
Broadcast length: 17 minutes.
Please visit Lancashire Mind's Website or Charlotte's website for further resources;
http://www.lancashiremind.org.uk/
https://www.charlottelowepsychologicalservices.co.uk/resources.php
Charlotte Lowe

Owner of Charlotte Lowe Psychological Services

Owner of Charlotte Lowe Psychological Services, Charlotte has over 18 year's experience of working within the mental health sector, both with adults, as well as children and young people. She has extensive experience and training in psychology and a range of psychotherapeutic approaches, including CBT, Trauma-Focused Cognitive Behavioural Therapy (TF-CBT), Mindfulness and Compassionate Based Approaches, Solution Focused Brief Therapy (SFBT) and Eye-Movement Desensitisation and Reprocessing (EMDR).

She has effectively provided strategies in helping individuals for many years and based on her work in 2017 she won 'The Shining Star' award. This award was received from the Centre of Excellence for 'making a positive difference to the lives of others.

Charlotte is passionate about improving services and the provisional available for children and young people. She is currently traveling all over to UK to speak to young people in educational establishments about mental health and the stigma that follows, including delivering teacher training to help teachers understand the impacts of mental health with updated courses.

Holly Mannion

Community Development Lead

After studying Psychology at Liverpool Hope University and working in a wide variety of settings, Holly always wanted a career where in which she could support and empower others. At the start of her career, she worked in supporting roles within further education as well as volunteering with a range of charities, opening her eyes to just how much of an effect poor mental health can have on people's lives. She started to experience her own mental health challenges making her more passionate than ever about helping others to overcome their wellbeing.

In 2013 she became a volunteer for Lancashire Mind alongside her full-time role as a Careers Coordinator in a sixth form college. Holly contributed as much as she could to a valuable organisation who offered members of the community information, guidance, and support in how to keep their wellbeing high and therefore, look after their mental health in the long term. This experience led to a change in career direction eventually, and in 2015 Holly became a support worker with another mental health charity, Richmond Fellowship. Gaining first hand experience of supporting people to become more socially included, learning more about how working with people within non-clinical community settings, empowering people with the confidence and self belief to keep themselves well.

In 2017 Holly was successfully appointed to work for Lancashire Mind in Community Development. Then in 2019, she was promoted to Community Development Lead. Proudly and happy to be able to lead a skilled and passionate team who work hard to deliver a positive preventative message to Lancashire communities.

"Mental health is what truly makes us human, and that is why it is so important to me to be part of a movement with the aim of equipping people with the tools and confidence to look after their mental health, in order to live a fulfilled and happy life."

Hannah Gorman

Wellbeing Coach Lead at Lancashire Mind

Hannah has 10 years working in the education sector as a primary school teacher and in Senior Leadership as a Deputy Head. For the past 3 years, Hannah has worked in the mental health sector for Lancashire Mind. Hannah. Hannah began as a Wellbeing Coach on school-based project: Bounce Forward then progressed to being Wellbeing Coach Lead in March 2019.

Bounce Forward is Lancashire Mind's school-based resilience programme delivered in schools either in a 5/10-week period. The programme aims at increasing resilience strategies for children and young people and making them more awareness of their mental wellbeing. It has primarily been run in Blackpool as part of Blackpool HeadStart's Big Lottery funded project in every primary and SEN school to whole Y5 classes. It is now being promoted across Lancashire as a paid-for service as we apply for further funding.

Hannah understands first-hand the challenges and barriers for staff and children and young people when it comes to addressing mental health in an educational setting. Hannah is passionate about early preventative services in education and ensuring every child has the opportunity to learn about mental health and resilience.