Register Now
If you are a school or college the Learn Live channel is FREE to use. This also applies to parents and students who can access the channel from home. Join here
Windtex Engineering Ltd

Windtex Engineering Ltd
Windtex Engineering Ltd are a specialist wind turbine service provider based in Warrington. Windtex have worked on over 300 sites across Europe along with further international sites.
Windtex have a potential shortfall of future wind technology engineers due to a lack of young people entering the industry. The potential impact of this is that they will be unable to fulfil their contractual obligations with their clients. In order to ensure that this does not happen, Windtex contacted the Pledge. Following an initial meeting to gain an understanding of James's requirements it was decided that Warrington Vale Royal have a potential talent pool and a relationship was forged.
A project is currently being launched within the college to promote the wind technology industry to a number of learners from a range of subject areas. From this point there will be skills related workshops, a visit to the Windtex training centre and then interviews and group sessions to help identify the most suitable candidates to take forward at the end of the year.
The potential impact for learners is that they are invited to apply for a funded place on the Windtex training programme, usually costing £12,000.
On this broadcast we met James. James is currently in the process of securing funding so that there will be the opportunity for up to 10 learners to be put through their paces at the training centre. Costing £120,000. Not only does this mean that they have the potential to enter a priority industry, but also that it removes the barrier often caused by funding implications.
The LIVE CHAT is always open next to the video player so feel free to leave us a question or comment and we'll get it forwarded to the panel in advance of the broadcast. Alternatively, browse our education page and find out other ways we're helping young people.
Length of broadcast: 10 minutes
Please visit links for further resources;
http://www.871candwep.co.uk/helping-business/the-pledge-partnership/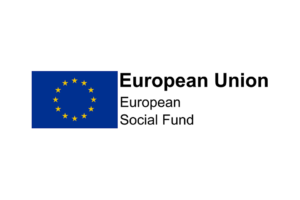 James Rothwell

Rope Access Project Manager, Windtex Engineering Ltd

James' roles & responsibilities include:
Raise the profile of Windtex by presenting new innovations and service to new and existing relationships.
Meet potential clients to pitch detailed and knowledgeable presentations.
Collabaro – Time & Reporting Tool
Blade Enclosure
Attend industry conferences to network and promote services and innovations.
Use knowledge of the industry and competitors to identify and develop the business' unique selling propositions and differentiators.
Research of the industry and market to ensure a robust pipeline of opportunities.
Completion of customer pre-qualification and pre-requisite paperwork to enable selection for tender.
Completion of tender documentation using technical knowledge and industry experience to submit a competitive tender.
Creating and monitoring company strategy, in line with business growth plans.
Recruitment and Resource planning for 300+ skilled technicians globally.
Encouraging a Safety First focused environment during projects.
Holding the appropriate management meetings with the Team / Project and Contractor teams.
Working with directors to implement strategy that utilises teams in an appropriate manner.
Manage team competencies, training requirements and appraisals.
Monitoring and detailing work scope for team members where appropriate.
Development of senior client relationships with regular meetings.
Preparing appropriate reports and charts as per management/company requirements.
Providing an overview of works, including full breakdown of time & cost for tender processes.
Assist in the client contract review prior to the project starting.
Managing budget and participating in the forecast planning.
Ensuring a lesson learnt feedback loop is adopted to other departments at all times.
Reporting on daily cost, budgets, and sales to assist with future tender processes.
Lead development on innovation projects to reduce weather down time & cost savings.