Register Now
Please feel free to leave a question in the chat and a Bangor University representative will be in touch.
Bangor University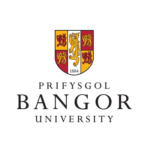 Bangor University
Founded in 1884, Bangor University today is a thriving, forward-looking institution offering excellent opportunities. Around 10,000 students currently study with us and our teaching and research is grouped into fourteen academic Schools.
Bangor University has a successful track record of working in partnership with businesses and the wider community and we are committed to our vital role in the social, cultural and economic life of the area. We aim to explore the possibilities for working collaboratively with other institutions and partners in Wales, the UK and overseas with the aim of becoming ever stronger and more successful in teaching and research.
Our Mission
A strong, confident institution recognised regionally, nationally and internationally as a centre of excellence for its varied portfolio of teaching and research, and for the unique, multicultural, inclusive experience it provides for its staff and students.
A reputation for excellence
Bangor University has a long tradition of academic excellence and a strong focus on the student experience. Around 10,000 students currently study at the University, with teaching staff based within fourteen Academic Schools.
Bangor University is ranked in the top 40 in the UK for research*, according to the Research Excellence Framework (REF) 2014. The REF recognised that more than three-quarters of Bangor's research is either world-leading or internationally excellent, ahead of the average for UK universities.
Gold-rated teaching
Bangor University has achieved a Gold Award, the highest rating possible, in the national Teaching Excellence Framework (TEF).
The TEF assessment took into account teaching quality, learning environment and student outcomes and learning gain. We were judged to deliver consistently outstanding teaching, learning and outcomes for our students and our teaching is of the highest quality found in the UK.
High Academic Quality Endorsed by QAA
The Quality Assurance Agency's (QAA) Institutional Review has commended the way the university manages academic quality.
We received a number of commendations which highlighted particular areas of strength, including the way in which we use a data-driven approach to inform and enhance the student experience.
Other areas which received commendations were the University's partnership with students, and the fact that bilingualism is embedded within all aspects of the student experience.